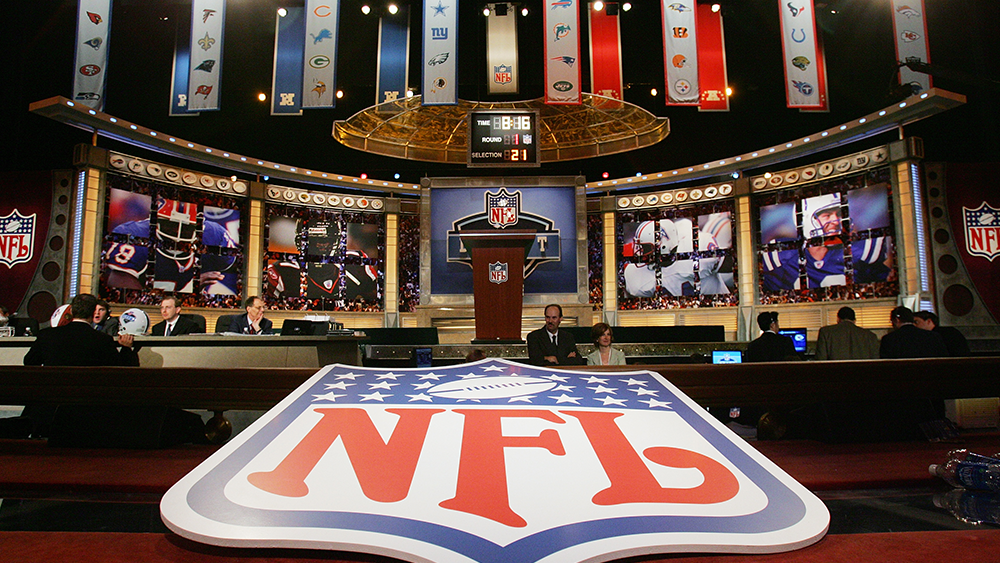 getty images
After annual faculty NFL draft, Jon Breslow breaks down the league's top picks
As some of you may know, fantasy football is big. How big you ask? Wikipedia says that, "according to the Fantasy Sports Trade Association, approximately 41 million people play fantasy football each year." Among those 41 million are several teachers here at PFHS. PFalls Fantasy was started in 2014 and recently held a draft for the 2017 season. Here is how the draft went.
Like most fantasy football drafts, many picks went as expects and a there were a few interesting selections. Several owners questioned Mr. Rico's choice of carrying three quarterbacks. While this has made him the object of several trade offers, Mr. Rico's bench is a little bit thin.
Another coach with a thin bench is Mr. Ewald. His roster contains one player that is suspended for the first three games of the season, and a player that retired before the 2016 NFL season.
But Mr. Ewald is not alone, both Mr. Frederick and Mr. Ogden also drafted players that will start the season suspended.
Mr. Jackson, a known fan of the Dallas Cowboys, surprised everyone by drafting Kirk Cousins of the Washington Redskins. However, there is no need to question his loyalty as he balanced it out by drafting three Cowboys.
With the season starting soon, everybody thinks they have a chance, but in the end, only one will get to wear the championship belt.