New York Fashion Week Focus: An Otherworldly Whirlwind
Delving into the week-long sartorial spectacle
New York's premiere expo of designer fashion was a whirlwind of action and creativity, with extremely wide ranges of looks and styles showcased to celebrity-filled audiences in over 100 runway events.
There were the usual names: Ralph Lauren kicked the week off with an extravagant unveiling of his 50th anniversary collection, staying true to the company's roots with modern updates on timeless classics. The new line featured cropped peacoats, flowy striped pants, and stunningly sleek silhouettes that exemplify how Lauren has stayed a mainstream mogul. Prominent guests in attendance at the event, held at the Bethesda Fountain in Central Park, included Kanye West, Oprah, and Hillary Clinton. (Image: Getty Images)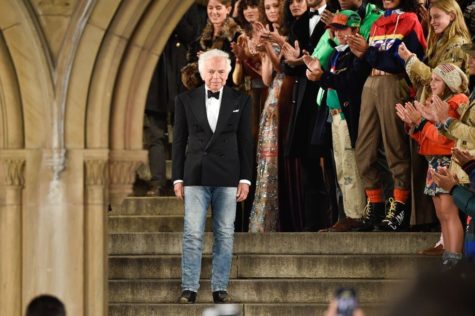 Several fresh faces demanded attention, however: Kerby Jean-Raymond brought Pyer Moss's show to Weeksville, a neighborhood formed in 1838 that, since New York abolished slavery a decade prior, became one of the first freed African-American communities.
Also of note was Sandra Sandor, bringing her growing Budapest-based brand Nanushka to New York with an Egyptian inspired line filled with silky textures and prominent patterns juxtaposed with neutral color tones. (Image credit: Hedvig Jenning, Forbes)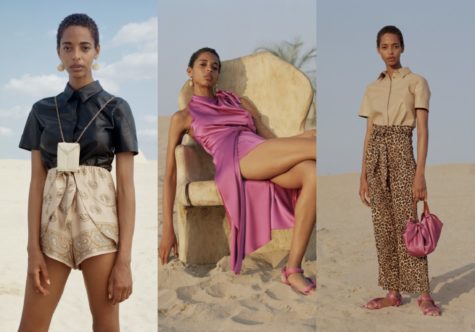 NYFW also fueled the ongoing feud between Nicki Minaj and Cardi B. Cardi B reportedly threw a shoe at Minaj, and was sporting a prominent bump on her forehead after the altercation. Minaj has denied claims from Cardi B that she was insulting her as a mother and her baby. Adding more fuel to the fire, Cardi B would later go on to sport a dress strikingly similar to the one Minaj was wearing during their fight at Milan Fashion Week. (Image credit: Charles Sykes/Invision/AP)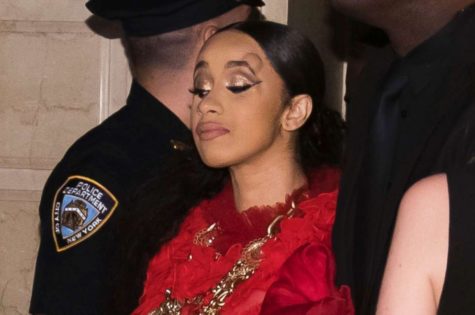 Hang on for a minute...we're trying to find some more stories you might like.