Review: Captain Marvel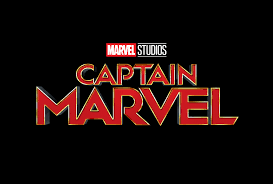 Marvel's latest film breaks boundaries and the box office as the second female lead superhero movie
The Marvel Cinematic Universe is one of the most unique series that Hollywood has, and it's been over 10 years since its somewhat humble beginnings with "Iron Man". With such a large array of movies that are so interconnected, it is necessary to qualify these movies as stand-alones and as part of the overarching series.
As a stand-alone movie, "Captain Marvel" manages to live up to the usual caliber that has become expected of Marvel movies. "Captain Marvel" follows the powerful hero as she discovers who she is and who made her who she is. Brie Larson shines as the lead character surrounded by a supporting cast that also does well. The movie has a "retro" vibe, as it does take place in the '90s. "Captain Marvel" boasts the usual Marvel style that balances action, story, and comedy. "Captain Marvel" also breaks ground as Marvel's first female-led movie; however, it falls short of its predecessor "Wonder Woman". Still, it has a driving story and is worth watching just for Samuel L. Jackson and a freaky cat.
Unfortunately, the movie falls subject to some criticisms that are not really its fault. "Captain Marvel" was placed in the dangerous position of following up to Marvel's 2018 hits "Black Panther", "Avenger: Infinity War", and "Antman and The Wasp". It also has significant pressure concerning the characters future in the Marvel Cinematic Universe. With the current main characters, Iron Man and Captain America, expected to finish off their storylines in "Avengers: Endgame", it's no secret that Captain Marvel is expected to become the new face of the franchise. With expectations so high, it was almost impossible to live up to the hype.
On the grand scale, "Captain Marvel" effectively introduces its new characters and builds off concepts built in previous movies, as well as setting up Captain Marvel's return in "Avengers: Endgame". The movie does a nice job of intertwining with the rest of the universe and giving backstory on some other characters that we know from other movies.
Shaky reviews haven't stopped "Captain Marvel" from dominating the opening weekend box office as it grossed over $153 Million in its first two days. That is a lot of money, but in the grand scheme of things, it is pretty low compared to last year's two big money makers "Black Panther" and "Avengers: Infinity War" which both touched two billion when they left theaters.
All this is simply leads up to the April 26 premiere of "Avenger: Endgame". The culmination of Marvel's 10-year, 19 film series, looks to be the emotional and entertaining focal point of this year's movie calendar. It will turn the pages from the classic heroes who we've enjoyed, to the new wave of heroes we're just getting to know.
Captain Marvel Score:
3 Stars