What's Up with the Chromebooks?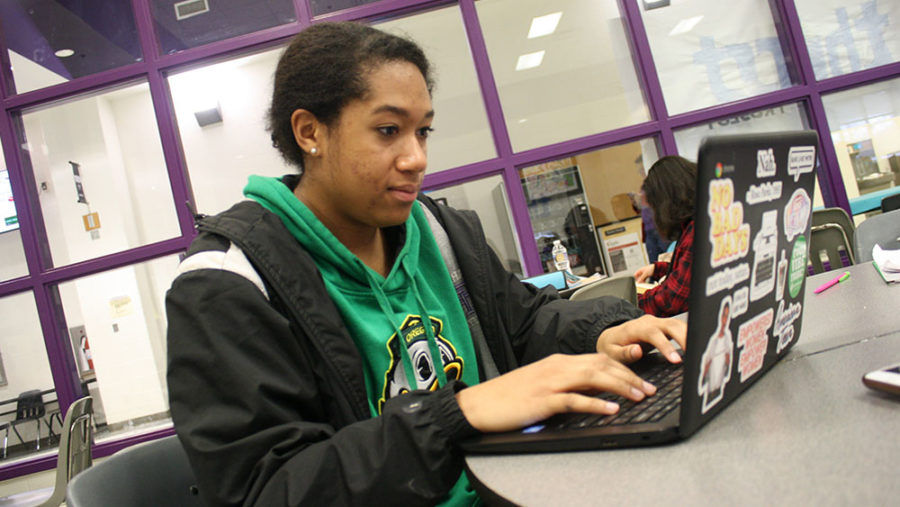 Everything you need to know about next year's new individual laptops.
Most students are aware that PFHS will be assigning each student a Chromebook next year, but many still have questions.  How will it change the way that we learn in the classrooms? Why did the county decide to make this change? And, most importantly, why did the middle school get them first?
The school board's decision to assign individual Chromebooks will be instated throughout LCPS schools in a three-year plan.  There were multiple reasons to make this change – the main reason being issues regarding equal opportunity among students.
"We've got some students who have their own devices who are doing great," said Molly Rippa, the Instructional Facilitator for Technology at PFHS, "But we've got other students who don't have access to a device at home who have a hard time doing homework, can't access the Internet and that sort of thing.  This will help with that."
Additionally, the introduction of the Chromebooks will hopefully amplify students' ability to learn within their classes by introducing a new method of gaining information.
"It's not necessary, but it is a powerful tool if it's used in the right way," said principal Dr. Brandon Wolfe.
Wolfe assures students that having Chromebooks will minimally affect the current hands-on, project-based style of learning that the school has been pushing for in recent years.
"We don't want it to get to where everybody is sitting there doing their own thing on a computer," he said.
Aside from queries about the academic effects these laptops will have, many students have one question and one question only regarding the change: Why did River Bend get Chromebooks before we did?  The answer, unfortunately, is not quite clear – according to Rippa and Wolfe, LCPS made the decision based either on the age and quality of the existing technology at each school or on teacher technology training at each school.
"Either way, the decision was made centrally," said Wolfe.
Overall, the decision to hand out individual Chromebooks seems to be beneficial to Loudoun County schools, and many people – including Rippa – consider this an important step towards creating an entirely tech-savvy and independent generation.
"[In] this century and this time, everything's online, so we need to have access to online resources consistently if we want to actually get you prepared for the world," she said.