"The Twilight Zone (2019)" Review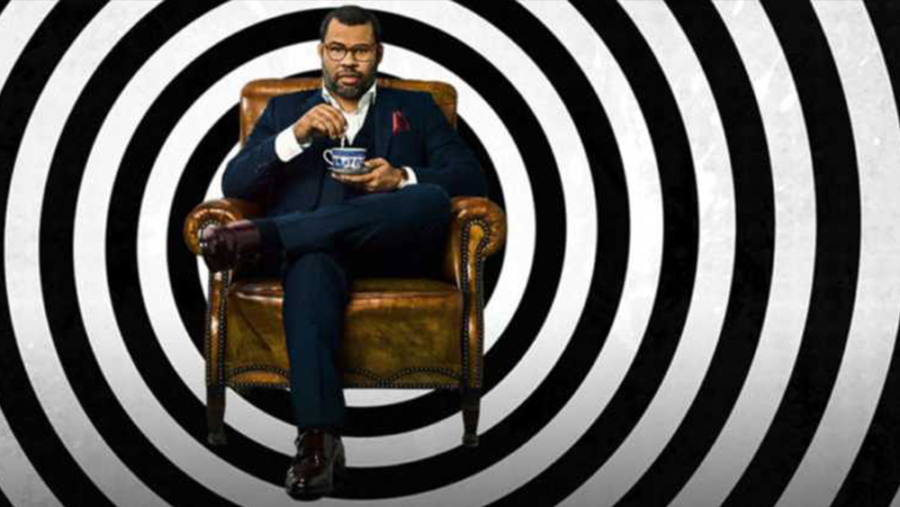 One of television's most iconic series returns to the small screen with a re-imagining of classic episodes and a new host
The Original "Twilight Zone" is undeniably one of TV's best shows of all time. The episodic style, inventive and mysterious stories, and its legendary host, Rod Sterling, make it one of the most memorable shows ever and one of the hardest to revive. There have been multiple attempts to reboot the series, but each try has lacked something; whether it's originality, production, or a host that could fill the void left by Sterling. Jordan Peele takes control of the series and while he and his team get many things right, nothing is perfect, especially when it lives in the shadow of giant.
"The Twilight Zone" is streaming on CBS All Access and so far, they have only released two episodes; "The Comedian" and "Nightmare at 30,000 feet."
"The Comedian"
The first episode follows a struggling comedian (Kumail Nanjiani) who makes a deal with a mysterious comedian who he admires. As a result of his deal, the comedian begins to have more success at his shows but soon discovers that there is a price to his growing fame. This episode is an original from Peele and his team, and it actually has a pretty interesting concept that is creepy enough to get viewers on edge but is not knock out scary. The story culminates with a classic "Twilight Zone" twist that is worthy of its title and a brief reference to Stanley Kubrick which horror fans will appreciate.
"Nightmare at 30,000 Feet"
The second episode centers around a slightly disturbed airline passenger (Adam Scott) who grows increasingly paranoid when a podcast he is listening to begins detailing the future of the doomed flight and nobody will believe him. This episode is a re-imagining of the classic episode "Nightmare at 20,000 feet," which stared William Shatner and is one of the most iconic 20 minutes in television history. While the episode does have an interesting concept and "Twilight Zone" fans will like the call backs to the original, the episodes climax turns into a convoluted and confusing mess that is hard to understand.
As "Twilight Zone" reboots go, Jordan Peele and his team do a good job of balancing original content with 60's nostalgia that makes the episodes feel like an updated version of the original classic. It does manage to do something that no other reboot could really master, which is get a good host. Jordan Peele does a more than serviceable job hosting these episodes and is probably the worthiest person to fill in for Rod Sterling. Original Content and nostalgia aside it is going to take a few more episodes to decide if this reboot can come anything close to the original masterpiece.
Final score for "The Twilight Zone" (2019): 3 stars