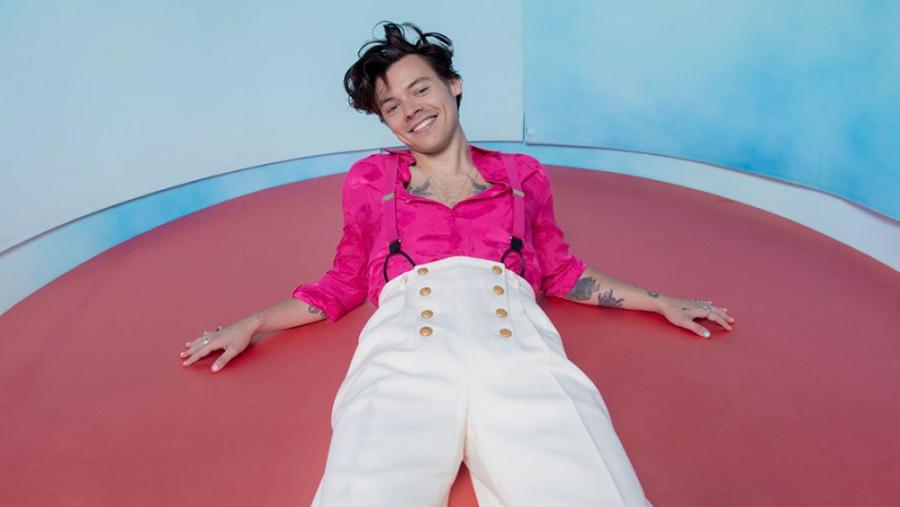 Harry Styles returns to music with his second solo album: "Fine Line"
If anyone knows how to make a comeback, it's Harry Styles. The former One Direction star recently dropped two new singles, "Lights Up," and "Watermelon Sugar." Styles also announced the release date for his new album, "Fine Line," which is set to come out on Dec 13. Along with the new music, the 25 year old singer-songwriter confirmed he's going back on tour, exciting fans everywhere. 
The tour, named "Love on Tour," includes a North American and European leg, with many dates and cities scheduled in the next year. Presale tickets became available on Nov 18, and the demand for those alone caused the site to crash. Junior Peggah Ahmadi, a hardcore Harry Styles fan, was just one of the many people who who stayed home Monday morning to buy "Love on Tour" tickets as soon as they came out on Ticketmaster.
"At 9:30 am, I turned on my laptop, signed into Ticketmaster, and waited for presale to go live at 10. [At] 10, everyone was put into the queue, I was in line behind [more than] 2,000 people just for DC tickets," said Ahmadi about her experience trying to buy tickets. "[15 minutes later,] when there were only 24 people left in front of me, the entire Ticketmaster website crashed."
Fans were so outraged by the website having crashed, that they took to Twitter to express their frustration. "#Loveontour2020" and "Ticketmaster" were even trending on Twitter hours after the incident. Other fans took the opportunity to joke around and make memes out of the situation, while still complaining about Ticketmaster's botched sales. 
"I'm not too worried about not getting seats, the only problem I have now is that since they're gonna be resale, they'll be super expensive," said Ahmadi, "The impact he had on my life was crazy…  his music speaks to me in a way that no other artists' does, I can scream, cry or laugh to his music because he does it all." 
Even though she wasn't expecting the cost of the tickets to be so high, Ahmadi thinks the money will be well worth it.
Fans can hardly handle the anticipation while waiting for Dec 13. It's safe to say there has never been a better time to be a Harry Styles fan.