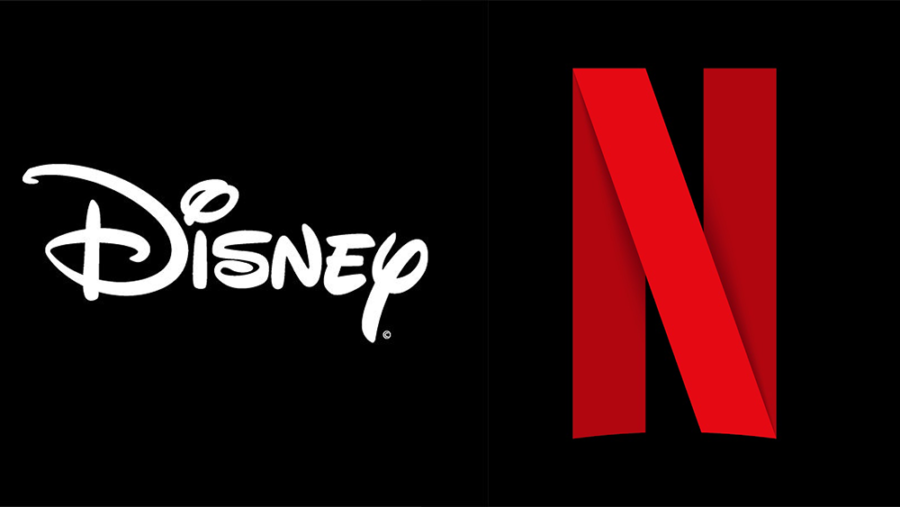 It's been six months since Disney launched their bid into the world of entertainment streaming and all things considered Disney+ has been a moderate success. Disney+ currently has just over 50 million users, in large part due to its first original show "The Mandalorian" which was massively successful and its abundance of Animated Pixar and Dreamworks movies. But, with the emergence of COVID-19, the Disney Corporation has fallen on hard times, much like the rest of the world. In the midst of quarantine, Disney+' main competitor, Netflix has risen back to prominence. 
Netflix currently carries 169 Million users and a larger and more diverse portfolio of original content and licensed material. Since wide spread quarantine, Netflix has seen immense profit and success. Shows like "Ozark" have hit new heights in quality and viewership and Netflix's original Docuseries "Tiger King" has become a cultural phenomenon. It turns out trapping a few hundred million people in their houses with nothing but their family and an endless arsenal of movies and television shows, was good for business.  
Comparatively, Netflix has been the most profitable company in the US, performing far better than Disney. This is mostly because Disney lost it's real moneymaker, the theme parks, but Disney+ has provided some solid income for the media giant. The most telling statistic is this: Since the Outbreak of COVID-19 in the US, Disney stock has fallen 33.3%, a faster rate than the overall market slide of 21.3%, while Netflix stock has risen 10.4%. This isn't necessarily surprising given the business models of the two companies, but the real question is, how will they continue after the pandemic?
Once the parks reopen, Disney will obviously rebound, and it probably won't be long before Disney stocks surpass Netflix. Disney+ has announced a release date for the second season of "The Mandalorian" for October 2020, and they have already announced the third season will begin production. After that Disney's next step will be the arrival of the Marvel Studio's series which are sure to bring more viewers to the platform. Meanwhile Netflix has poured hundreds of millions of dollars into original content to begin to shed their excess licensed material.    
It's going to be interesting to see how these entertainment giants shake up after the end of the Coronavirus, but in the meantime, go ahead and start a new Netflix series or rewatch "The Office" one last time before it leaves, or if you have all the time in the world, which some of us do have, Disney's recent acquisition of FOX means that every episode of "The Simpsons" is on Disney+. Good luck.