PFHS Senior Aims to Combat the Stigmatization of Student Athletes' Mental Health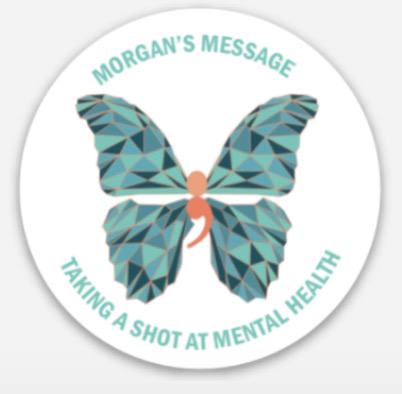 How "Morgan's Message" serves to shed light on mental health awareness for student athletes.
Student Athletes face a number of challenges that the average high school student may not understand. With the stress of balancing a healthy social life, maintaining good grades, and playing a sport, the mental health of student athletes is becoming a bigger and bigger issue. 
Senior Lilly-Beth Tuma hopes to help end the stigmatization by establishing the first "Morgan's Message" club chapter at Potomac Falls. While this club is still in the formative stages and not an official PF club, Tuma has plans to complete that process. Morgan's Message is a mental health awareness program founded by the family and friends of a young woman named Morgan Rogers, a D1 athlete who lost her life as a result of suicide at the age of 22. 
Morgan was a talented lacrosse player and student at Duke University. She suffered from a knee injury during her sophomore year, and despite her efforts to recover and rehabilitate, she was unable to return to playing. Unbeknownst to Morgan's family, her mental state worsened, and in July of 2019, she took her own life. The news completely shocked Morgan's community and ignited her family's determination to ensure a tragedy such as this one never occurs again. 
Through the Morgan's Message program, student athletes are provided with resources they can go to if they are struggling mentally, along with other outlets designed to support them. Tuma, a member of the varsity lacrosse team at PFHS, was chosen to be an ambassador for the program and hopes to bring more attention to conversation surrounding student athletes' mental health.
 "I feel like this is a great club to bring to Potomac Falls because even if you aren't affected personally, many people you know might struggle with their mental health," said Tuma. "So my hope is that me and many others can try to end the stigma."
Although the completely virtual school environment prevents clubs from being able to gather in person, Tuma plans to do what she can for the chapter. "I plan on sharing the lesson plans with the lacrosse girls during our workouts on Tuesday nights. Then if we get more interest in the club, maybe we can do some google meets," said Tuma. 
With everything going on in the world, it is important now more than ever to prioritize your mental health. The more people spread awareness and initiate conversations about the stigma surrounding student athletes' mental health, the more likely it is that we prevent tragedies such as Morgan Rogers' death from happening again.