What You Should Know About Scholastic Art and Writing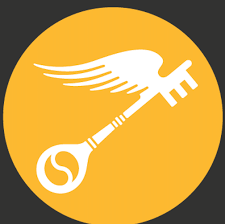 Student Artists and Writers from 8-12 grade can submit their works to be assessed and compete for regional and national recognition and awards. The due dates are here, and students are turning in their work.
Every year, Scholastic holds their competition for student artists and writers from all over the country. They submit their work, either a singular piece or a portfolio. All of these pieces are due either December 6 for artists and December 7 for writers. With these submissions, students can win regional and national awards and be recognized for their work
Keys are awarded for the regional level. 7-10% of regional works get silver keys, these students stay at the regional level. 5-7% of these works earn gold keys, which advances them on to the national level where they compete with everyone across the country. Approximately 40,000 students get regional awards and 2,000 achieve national recognition.
A national ceremony is held in New York City to recognize and celebrate these nationally acclaimed student artists and writers. Celebrities such as Oprah Winfrey, Alec Baldwin, and Amy Schumer were guest speakers at some of the past ceremonies. Along with this, seniors can win up to $12,500 in scholarships, writers can get their work published, and artists can get their work into traveling exhibitions. 
The flaunt it award, Herblock award for editorial cartoon, New york life award, and portfolio scholarships are the cash award scholarships that seniors can apply for. The prize money ranges from $1,000-12,500, with the portfolio being the most. With the portfolio, seniors can get a silver medal, earning $2,000, or a gold medal, earning $12,500. In 2022, only 11 seniors across the US got the gold medal, making that category extremely competitive. 
Along with these scholarships, seniors submit supplemental writing to accompany them. For portfolios, a 500 word or less artist statement and personal statement is needed for scholarship assessments.
Students can submit as many works as they want, with a $10 fee, and as many 6 piece portfolios, with a $30 fee. Make sure you submit the pieces you believe are your best work and represent what you want to share. Every year, jurors advise to make sure your pictures are good quality, with no distracting backgrounds and appropriate lighting. 
Regional awards will be announced late January in 2023, and national awards will be announced in March 2023. Good luck to all of those who have submitted, and don't feel discouraged if you don't make it as far as you would like to.