A Guide to Being Avid Film Fan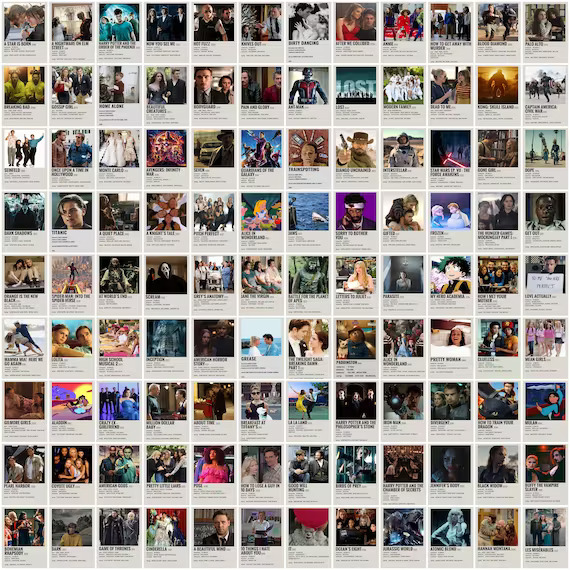 Films have the power and potential to transform you into a whole new world. For some, a movie is a great way to spend time with family and friends, and for others, it's a fun hobby. For those who are interested in deepening their love for movies and making a hobby out of it, here's a guide to becoming a "cinephile." 
Step #1: Make a Letterboxd account
Letterboxd is a social media app for film fans. On the platform, users are able to keep track of their watched movies, make a watchlist, rate movies, and see other people's movie reviews and watch lists. For those who love to watch movies, it is a great way to keep track of things and connect with other film fans. Once you download the app, set up your profile by selecting your top 4 favorite movies, and go through and mark a bunch of films you've seen. Once you finish a movie, hop on to the app, review the film, and make a one sentence funny comment or a full blown critic movie review. 
Step #2: Find a good streaming service 
Back in the old times, people would watch movies by going to the movie theater, buying the DVD, or even heading to a Blockbuster store. Nowadays, times are evolving and there are new and easier ways to watch movies. While nothing beats watching a film on the big screen, constantly going to the movie theaters can be hard on your wallet. One option is to rent movies from sites like Amazon, but if you plan on watching movies very often, it can also add up. Instead of paying money each time you want to watch a movie, there are some great streaming services out there that have a great selection of movies. For movie lovers, HBO Max is a great option because the platform has a wide variety of movies. For those who want to save as much money as they can, your local library often has DVDs that you are able to check out.
Step #3: Getting Comfy
Nothing beats being bundled up with snacks while watching a movie. Everyone dreams of having a movie room with reclining seats and an endless snack bar, but unfortunately, that isn't reality for most of us. Experiment around and find what maximizes the movie watching experience for you. You may be a "couch and tv" type movie watcher, or maybe you're a "laying in bed watching on a laptop" movie watcher. Regardless of how you do things, it's always nice to be comfy. 
Step #4: Find some buddies 
While watching films alone is fun, watching with others can also be a good experience. Try watching a movie with friends and family, and it can be a great way to bond. While watching them may be fun, it can make picking a movie much harder, so try to pick something everyone will enjoy. Or maybe, each time, one person gets to pick a movie of their choosing. While there may be disagreements on what movie to watch, or who's the best actor, it is always fun to share an interest with someone close to you.