Sweet, Sweet, Sweet Trip
The best shoegaze band you've never heard of
A unique blend of authentic 90s shoegaze, electronic pop, glitch pop, and lofi, the dreamy sounds of former band Sweet Trip cannot be found anywhere else. Whether the tempo is slow or fast, Sweet Trip songs are all imbued with layers of movement that give the music a one-of-a-kind energy.
Initially formed in 1993 as a much more traditional band by the name of Ophelia Satellite, the group was composed of Valerie Cooper, Viet Le, and Roberto Burgos. Without a bass player, however, the group had a difficult time writing and performing the songs that the audience of the time wanted to hear. Without bass, after all, a song can really feel like it's lacking substance. Unable to find a fourth member, the band went on hiatus. During this time, Burgos began recording his own demos on cassette tapes. These demos utilized electronic elements, striking inspiration into the rest of the band. The cassettes had been labeled "Sweet Trip", and the band ended up switching to this name.
After mailing the tapes around to various indie labels, the band was recognized for their work by Darla Records, who eventually signed them on. Darla would end up releasing all of Sweet Trip's discography over almost 30 years.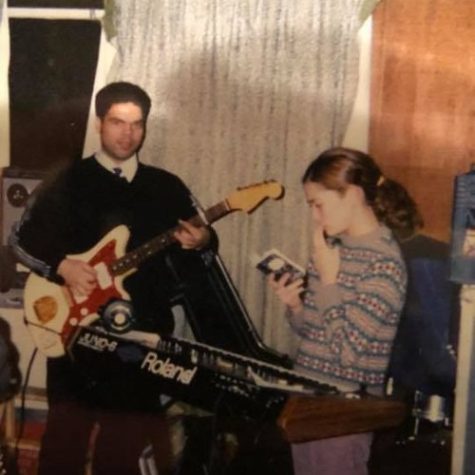 Sweet Trip's most popular album, Velocity: Design: Comfort was released in 2003, followed by You Will Never Know Why six years later, with Le having left for unspecified reasons in 2006. By the time the band returned to release two albums in 2021 and 2022, Cooper left the project due to mistreatment from Burgos. 
While it lasted, Sweet Trip was a magnificent project that produced sounds both fun and striking, even emotional. The songs seem so boundless, and this feeling doesn't go away even after dozens of listens. For a band that's fairly old, Sweet Trip stays oh so fresh. Listening recommendations: "Glorious Pain, Don't Steal My Heart", "Dsco", "Chocolate Matter", "Milk (2021 Remaster)".