Spring Sports Preview: Junior Varsity Baseball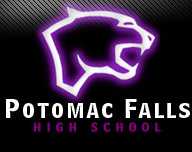 As spring approaches, baseball players are desperately waiting to get on the field. After finalizing the junior varsity (JV) team, players are working hard to have a year to remember.
JV baseball is a very young team, and they have to gain experience quickly if they want to have a successful season.
"We can have a good season if we all focus up and listen to the coaching staff," said sophomore Trevor Hanzle.
Potomac Falls baseball has always been a competitive program and has given many players the opportunity to prove themselves; even those in middle school.
"Being in middle school and still having the chance to be on a high school sports team is really cool," said eighth-grader Matt Weber.
In looking at the competition, the teams the Panthers will face are not easy. With Conference 14 being one of the most competitive conferences in VA, the JV level still has a lot of competition.
"My goals for the team are just to have a winning season and make sure we all have fun," said Hanzle.
The returning JV players are looking to have a season like last year. Many players on the team are planning on having a strong performance, and hopefully being moved up to varsity.
The JV team will play their first game on March 13 against Loudoun County High School at 6:00 p.m.

Hang on for a minute...we're trying to find some more stories you might like.