Meet Nate Sramany
Contestant for Mr. Potomac Falls
As a confidant and outgoing senior, Nate Sramany is set for competing in the upcoming Mr. Potomac Falls competition (Mr. PFHS).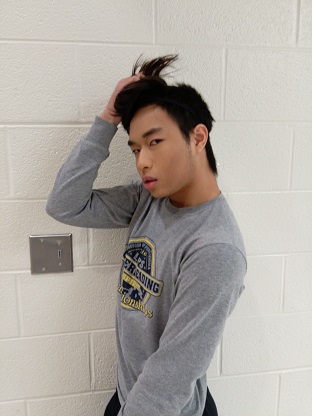 "Mr. PFHS was one of the things I wanted to do since freshman year. When I first went to it, I was amazed at how extravagant it was. It was something I really wanted to do," said Sramany.
  With a lot of preparations necessary, Sramany has already bought props and got helpers to prepare for his performance.
  "I did a little shopping- I got props and all that stuff. I [also] hired some backup dancers- my friends. We've been practicing since Feb. After I signed up I was like, 'I'm prepared for this.'"
  Sramany also thinks his personal characteristics will help him secure the win.
  "[I'm going to win] because I'm the most fabulous of them all and I'm the prettiest. I will slay the competition.
Q&A
Q. Team Peeta or Team Gale?
A. "Team Gale."
Q. If you won the lottery, what would you do with the money?
A. "I would travel the world."
Q. What disney princess are you?
A. "I would be either Rapunzel or Tiana."
Q. Where is Waldo?
A. "Somewhere in the school."
Q. At a movie theater which arm rest is yours?
A. "The right one."
Q. What would your DJ name be?
A. "DJ Over the Top."
Q. Who is your spirit animal?
A. "Chris Pratt."