Battle for the Belt: the Ogden Edition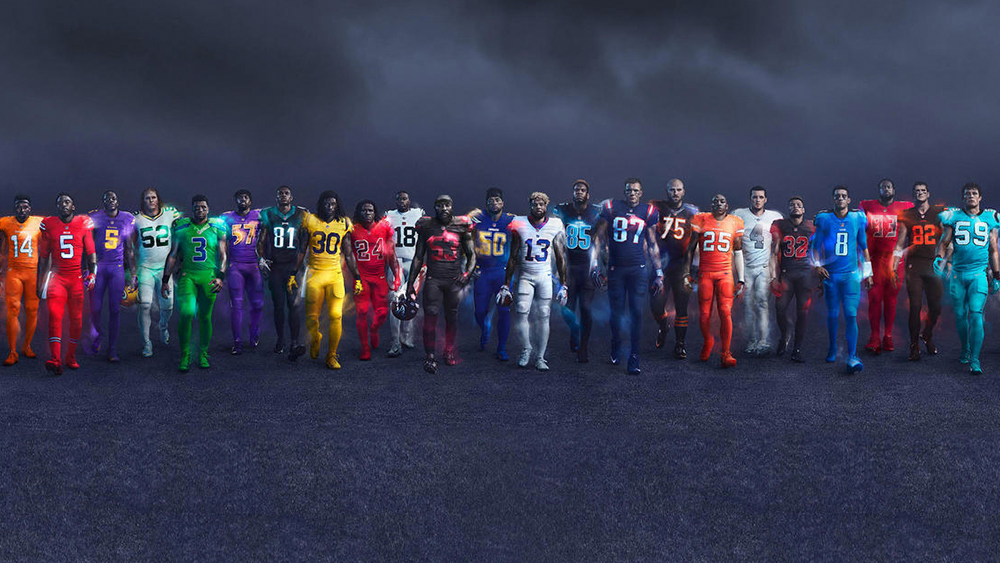 Three weeks into the NFL season, Brendan Ogden, faculty, breaks down the faculty fantasy football league progress
It's that time of year again!  That time of year when you're three weeks into the Fantasy Football season and you're feeling great like Mr. Frederick, who's 3-0!  Or it's that time of year when you're three weeks in and you're 0-3, left wondering what you did in a past life to deserve such an unfortunate start to the season, like Mr. Rico!
In Mr. Rico's defense, he is NOT the lowest scoring team in the league, but he's one of them.  Perhaps a change in team name ("Team Rico") would do the trick.  Perhaps having a running back that gets more than ten carries a game will do the trick.  Or perhaps Mr. Rico is now realizing the fault in his draft strategy of taking three QBs instead of bolstering his bench.
Mr. Frederick may be a LUCKY 3-0 team.  He's fourth in scoring, but he's had the LOWEST amount of points scored against him.  He's had a cakewalk of a schedule.  It's like he's been playing Mr. Jackson (the lowest scoring team through three weeks) every week.  He'll come back down to earth.
In my showdown with Mr. Jensen this past week, he started bragging about his "victory" after Thursday Night Football's ridiculous shootout, in which his running back, Todd Gurley, scored a ridiculous 38.4 points. Unfortunately, he counted his chickens before they hatched because Todd Gurley almost outscored the rest of his team combined.  Let this be a lesson to all of you.  It's not over till it's over.
Finally, Mr. Breslow, whose team name is Le'veon a Prayer, is LITERALLY doing just that.  Living week to week. He's 2-1, but I think his luck is about to run out.  And Mr. Ewald keeps praying that Kerwynn Williams will be the second coming of Marshall Faulk, but that just ain't happenin.  Go ahead and drop him Ewald.
Whatever your record after three weeks, the fantasy season is a marathon, not a sprint.  It's not how you start, but how you finish.  It's not over till the fat lady sings.  You have to play whistle to whistle.  Whatever cliché you want to throw out there, keep fighting the good fight…. because winter IS coming.