Falling for Autumn Fashion
Students share what they love and what they would leave with fall's biggest fashion trends
Fashion repeats itself  with classic looks reemerging this fall season. Fashion is an essential part of many people's lives, and each year we see how fashion is changing among the students. Recently the looks from the 70's-90's have become a favorite. Below is a list of seven trends to try this fall – with links to save and splurge on the looks.
Trend #1 Slip-On Vans
The laidback, comfortable, trendy, and unisex shoes have become more popular throughout the student population. The slip-ons have symbolized skate and surf culture since it debuted in 1977. They can be worn in a variety of colors and patterns. Though the classic canvas vans are perfect for warmer weather, you can get leather perforated ones which transition nicely into fall. "I love Vans; they're very durable and they're cheap. I have these low-top white ones, and I have a higher top high-end ones, which are about 100 dollars. They're not skate highs, they're an older model; OTW is the line," said senior Calvin Jennings.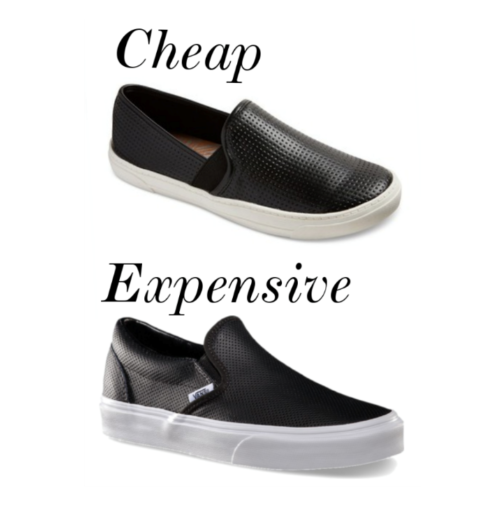 The Vans original store price is $50-60 depending on the material and design of the shoes. Shop here.
If you're looking for cheaper version of slip-on shoes you can get them at Target for a more affordable price ranging from $24.99-27.99. Shop here.
Trend #2 Birkenstock clogs
We all love the '90s staple Birkenstock sandals, and apparently, the fall version of the shoe is also reemerging in the form on slip-on clogs. Like the sandals, these clogs come in suede and leather and give an instant boho vibe to any outfit. "I think they're really cute. I actually want to get myself a pair," said senior Allison Meyer.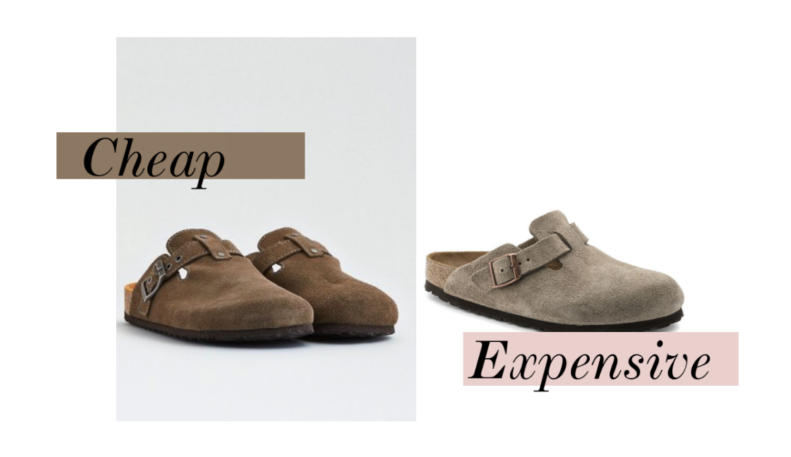 If you need the name brand, these will set you back about $130 online and in stores. Shop here.
But if you want the look for less, American Eagle has you covered. Their price for the clogs is $29.95. Shop here.
Trend #3 Denim on Denim on Denim
No longer is stacking denim considered a Canadian tuxedo. In fact, now it seems to be everywhere you look. Denim jackets, pants and skirts are all classic looks that will never get old, and wearing them all together can make your old Levis feel new again. Celebrities such as Zac Efron, David Beckham, Kayne West, Rihanna, and The Kardashians have been seen wearing denim on denim. "I personally love denim. I'm such a big denim fan like I've been trying to find the perfect jean jacket for so long that I just can't. I love denim on denim even though most people absolutely hate it. I love denim so much," said junior Lena Nickel.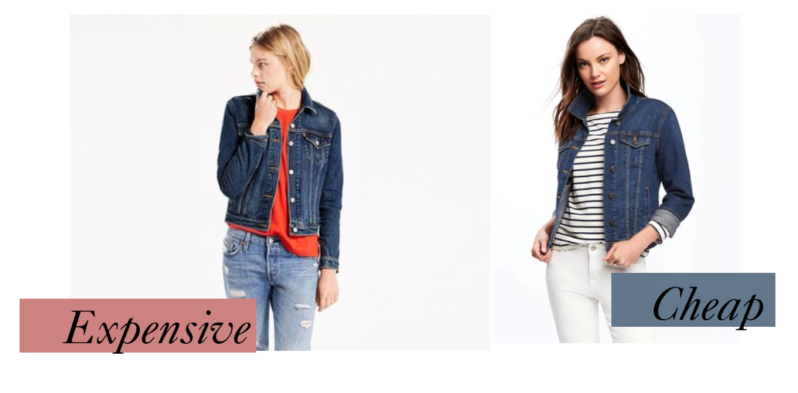 Jackets: These jackets are such a classic look that are the best because they can be worn with anything. They usually give a casual vibe to any outfit, but they can also be dressed up. Denim jackets will keep you warm and at the same time make your outfit stand out.
If you want to stick with the classic brand for all-things denim, then check of Levis for jackets pricing $68.00 and up. Shop here.
But if you want to try the timeless trend for a reasonable price, then buy your jacket from Old Navy for the price of $36.99. Shop here.
Skirts: Recently the 70's look of the denim skirts has become popular – especially a denim skirt with buttons all the way up the front. With or without the embellishment of buttons, denim skirts can be worn with as button-up blouse or band t-shirts and still look stylish.
Destroyed Jeans: Add a hint of modern-day style mixed with an element of street-wear edge and you get destroyed denim. Yes, your grandpa will tell you there's a hole in your pants, and no, it won't ever actually be funny, but it's still a trend that you must try if you haven't already. Most students wear ripped jeans because it adds a hint of personality to their look. This style works for guys and girls and can be ripped jeans of any color such as black.
Boyfriend Jeans: These pants have a relaxed, slouchy fit that looks borrowed from your boyfriend's closet. If you aren't into destroyed denim but are sick of your skinny jeans, try out this style. They are straight leg, comfortable and usually cuffed at the bottom so you can rock them with your Birkenstocks.
Trend #4 Silk Bombers
This type of bomber jacket often features East Asian embroidery or some type of patch and is much lighter than the puffy bomber jacket that became popular last fall. "I don't like necessarily the puffier kind. They look good, but they're just not necessarily my thing," said junior Zack Lipshultz. While the puffier bomber was unisex, the silk bomber is targeted towards women. The silk bomber can be worn with jeans and a basic t-shirt for an effortless but stylish look and isn't actually outerwear like the puffy bomber.
If you want 100% silk satin, you can get it for the hefty price of $129.00. Shop here.
But if you want to save, then H&M has you covered – in stores and online for $24.99. Shop here.
Trend #5 '90s Athleisure
The brands that were huge in the '90s are becoming new again in fashion – everything from Tommy Hilfiger to Calvin Klein and Champion are all over the place now. These old-school brands rose to popularity in the late '80s into the '90s, and although they seemed to fall off the map for a decade or so, they are back now in the form of sweatpants, crew-neck sweatshirts, t-shirts, and more. "I mean [it's] super sick. How can you not respect Champion, it's a great company," said senior Jordan Li.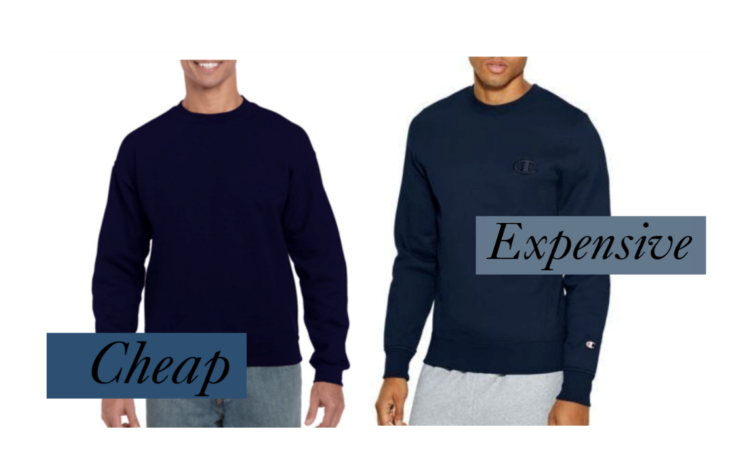 You can get the original Champion crew neck from Champion for $60.00. Shop here.
But if you still want the '90s vibe without the Champion logo, get this Gildan crewneck for the price of $10.00. Shop here.
Trend #6 Leather jackets
A leather jacket is a timeless addition to any man or woman's wardrobe. Black leather or brown leather, the look can make your outfit more edgy, grunge, or preppy all while keeping you warm when temperatures start to drop. Not every student likes the leather jacket trend. "I think leather jackets are out of date but not totally out of fashion. They're not as common today but can still be worn in street style or urban clothing. [They] can look good if accessorized and put together correctly," said senior Michael Sun.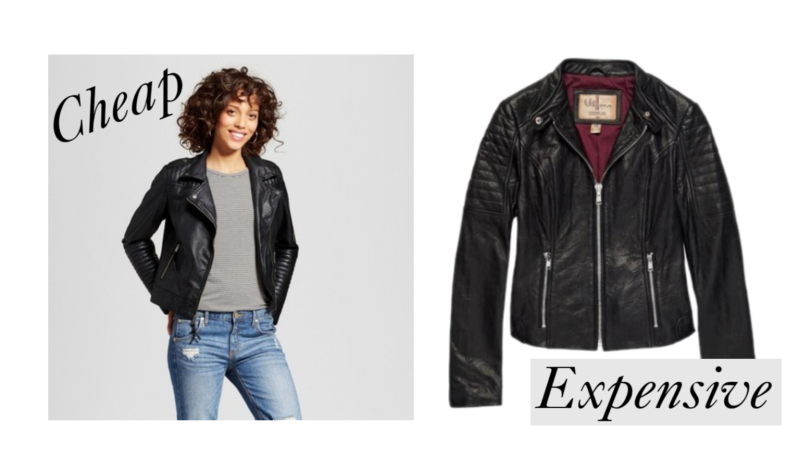 Need a leather jacket that's better quality, durable, and guaranteed? If so, buy the original leather jacket from Wilsons Leather either online or at their outlet store for $289.99. Shop here.
Are you looking for an affordable yet stylish faux leather jacket that is in your price range? Then Target would be perfect with their jackets costing $39.99.  Shop here.
Trend #7 Joggers
A traditional style of sport pants that are lightweight and comfortable for women or men. They were originally made for exercise because of their athletic appearance, but now people are wearing them whether they're hitting the gym or just going to sit in the classroom for seven hours. "I love them. I think they're super cute and laid back. You can dress them up or dress them down depending on your mood and they're super comfy," said senior Claire Wang.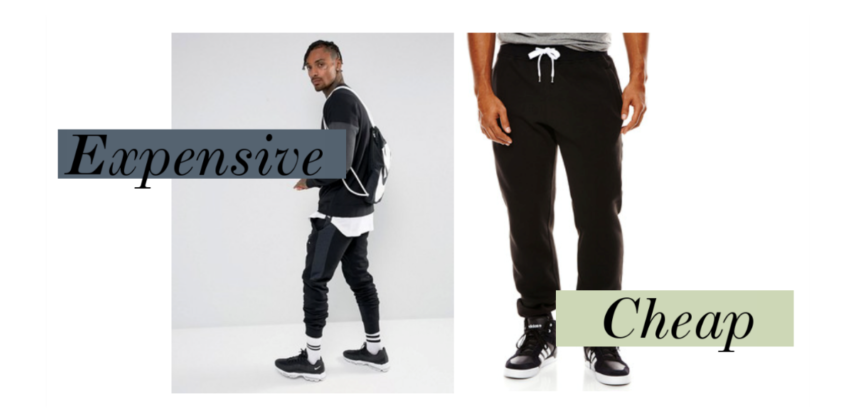 If you want the latest Nike joggers, you can buy them from ASOS for $57.00. Shop here.
Or, get the comfortable look for less from JCPenney for only $13.00. Shop here.

Hang on for a minute...we're trying to find some more stories you might like.