Just Keep Running: XC Runners Stay Motivated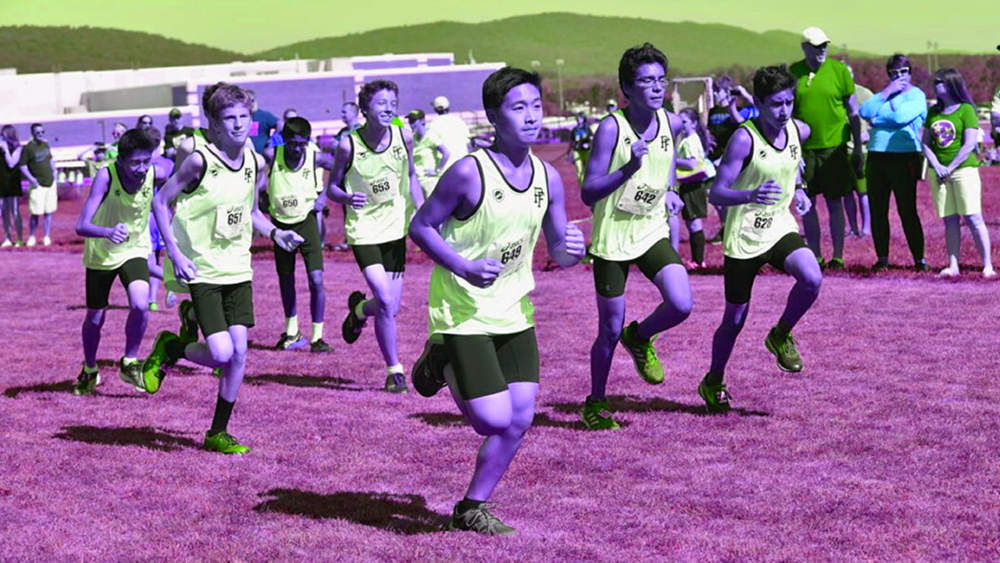 Cross country runners prove that success in their sport is as much internal as it is external, with their greatest opponent being their own PR
At 6 am on a Friday morning most students are still in bed, but for the members of the cross country team, 6 am on a Friday means it is practice time. Instead of sleeping in, they leave at dawn to run in the morning before school. As the sun reaches up over the trees, the team is already well into their morning run around the neighborhood. It is easy to wonder why someone would want to do this, but the athletes find ways to motivate themselves.
"I try to imagine a big reward at the finish line if I get a good time," said sophomore Karl Holsemback.
Every member on the team has a different method of motivation – some simpler than others. "I just kind of clear my head, and just let myself run," said sophomore Kyle Habebilahy.
Holsemback and Habebilahy are in their second year on the cross country team, and both are constantly training, thanks to their practice schedule which is a commitment. "It was more than I expected when I joined last year but I've gotten accustomed to it," said Habebilahy.
The team practices Monday through Saturday with meets on Wednesdays and Saturdays. Each Monday, the team has a workout which entails more intense, shorter distance interval training. In past seasons, runners had two-a-day practices which required them to complete runs both in the morning and evening.
Holsemback and Habebilahy are both top performers with Holsemback's personal record, or PR, for the 5K at 18:28, and Habebilahy's PR for the 5K at 17:32. The team leader is senior Charlie Groscup who posted a 16:43 in his 5K.  "I'm right where I hoped I would be, and there is still a lot [of season] left," said Groscup.
Runners begin conditioning in the summer to keep in shape, and when school begins the normal, unforgiving schedule begins. "The schedule is a lot but it makes us better," said Holsemback. "I am always trying to push myself."
Ultimately, the reason the runners stay and continue is a willingness to improve. Cross country is as much an individual feat as it is a team sport. "For me, I'm trying to beat my PR. I don't know if I can do it, but that's what I'm going for," said Habebilahy.
The members of the team credit their success to each other and to their coach. "It's fair to say that I push them hard, but in this sport the only way to get better is run more" said Coach Dolph Null.
His coaching philosophy is built on hard work, motivation, and team spirit. "He pushes us hard, sometimes too hard," said Holsemback. "He pushes us this hard so we get better."
So, as leaves turn from green to red and yellow, you can still find the cross country team running around the neighborhood after school. Their quest to improve continues and their drive is endless. Be sure not to miss the team at the Conference tournament at the Oatlands Plantation on October 25.