Winter Olympics Update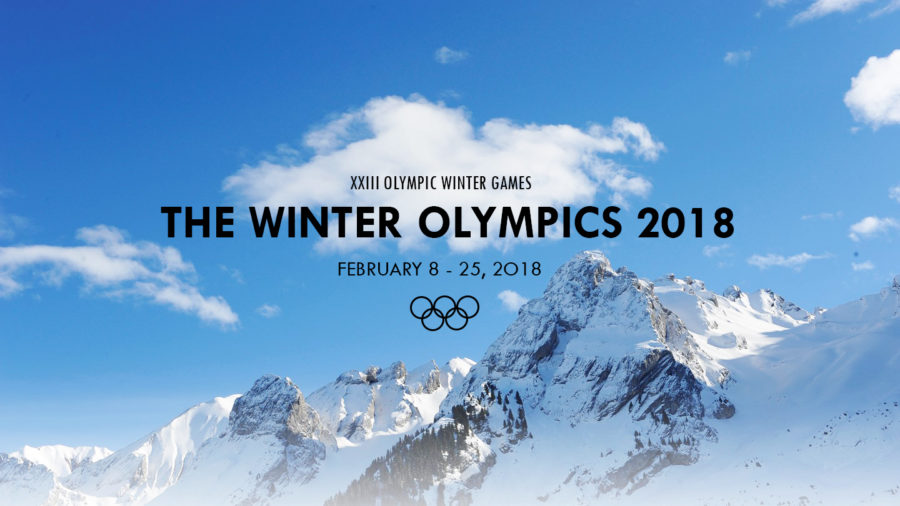 After 12 days of competition, things are heating up in PyeongChang
In the minds of young athletes, there is always a dream to got to the Olympics – to represent your country, compete against the world's best, and hopefully win gold. This year, the winter Olympics travelled to PyeongChang, South Korea, and it has its fair share of controversy and storylines.
The Olympics have come to South Korea during a complicated time. With tensions growing between the U. S., North Korea, and North Korea's neighbors, it was considered a risk to bring the Olympics to Korea. However, as the Olympics drew closer, tensions seemed to simmer down a little bit.
A bright spot in this story is the emergence of a Unified Korea Women's Ice Hockey Team. The team is split between North and South Koreans, and their Coach Sarah Murray is Canadian. The team was cheered on by large crowds including a group of official cheerleaders. However, the Unified Korea team came up short and lost to Sweden and Switzerland and their first two preliminary round games.
Another large, possibly political, storyline is the ban on Russia from the Olympics. The Olympic committee banned Russia last year after their doping program was uncovered. If they did not train in Russia, Russian athletes were still allowed to compete, but they could not compete under the Russian flag. They are listed as OAR which means "Olympic Athlete from Russia." After 12 days of competition, OAR had 13 medals but no Gold.
Team USA produced the most winter athletes to ever compete in the winter Olympics. Two-time Gold Medalist, Shaun White won a Gold Medal in the Men's Halfpipe, a good rebound after his disappointing performance in Sochi.
Gold Medalist skier Lindsey Vonn returns to the slopes after missing the 2014 Olympics due to injury.
Team USA also has 11 teenagers competing in their first Olympics, including snowboarders Chloe Kim and Red Gerard, both 17, who now have Gold Medals.
These Olympics are unique in the number of athletes from the D. C. area. Bobsledder Hakeem Abdul-Saboor is from Powhatan, Virginia. Maame Biney is a short track speed skater from Reston, Virginia, and Ashley Caldwell is a freestyle skier from Ashburn, Virginia. Garret Roe from Vienna, Virginia is competing on the men's hockey team, and Haley Skarupa from Rockville, Maryland in on the women's hockey team.
We aren't even half way through these Olympics but here are the current medal standings:
Norway – 33
Germany – 24
Canada – 21
Netherlands – 16
USA – 16
France – 14
OAR – 13
Japan – 13
Austria – 10
South Korea – 9