Movie Review: Black Panther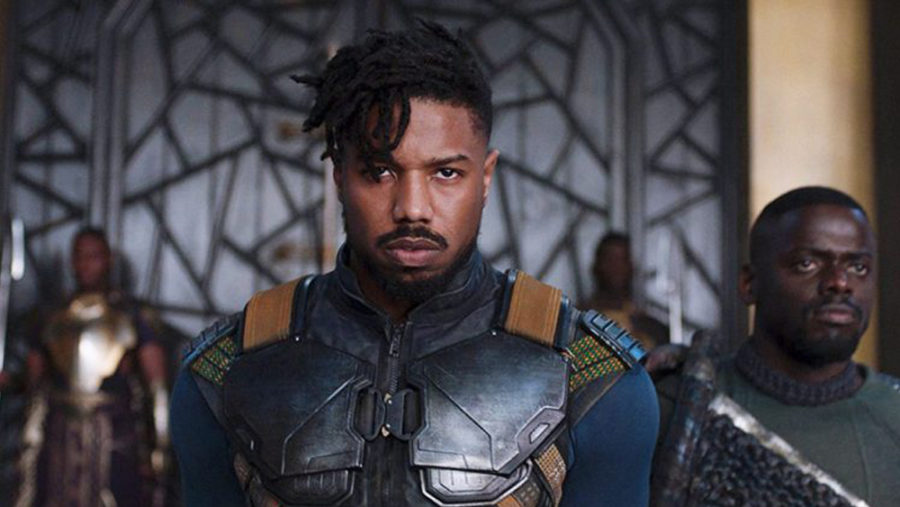 It's a smash hit at the Box Office, see if Marvel's latest movie lives up to the hype.
In October 2014, six years after the Marvel Cinematic Universe (MCU) got off the ground with "Iron Man," Marvel Studios announced the next five years of Marvel movies to come. Among those named were a third "Captain America," a third "Avengers," and a movie about the iconic Stan Lee character Black Panther. Now four years later, "Black Panther" has hit theaters in a big way – critically, culturally, and at the box office.
Black Panther first appeared in the MCU in "Captain America: Civil War" in 2016. His first standalone movie follows the King of Wakanda, a small but technologically advanced African nation, in the wake of the old king's death. T'Challa's (Chadwick Boseman) ascension to the throne is not easy though, as he must battle an outsider, Kill Monger (Michael B. Jordan), who also claims his right to the throne. What follows is an action packed Shakespearean story that includes the usual dash of Marvel comedy.
From a production stand point, "Black Panther" is one of the better Marvel films. It combines a great story with great characters and good acting to form a thrilling movie even if it didn't have pulse pounding action and stunning visual effectComputer generated effects really are the star of this movie, making the action sequences even more impressive.
But the big stand out for "Black Panther" is how it did at the Box Office. Not even 15 days into its release, the movie has made $277,700,000. "Black Panther" has currently grossed the 15th   most out of any Marvel movie. That may not sound impressive but it ranks second in opening weekend, behind "The Avengers" which made only $5,000,000 more. It shows no sign of slowing down so don't be surprised if it becomes the highest grossing Marvel Movie ever… at least until "Avengers: Infinity War."