New Year. New Coach.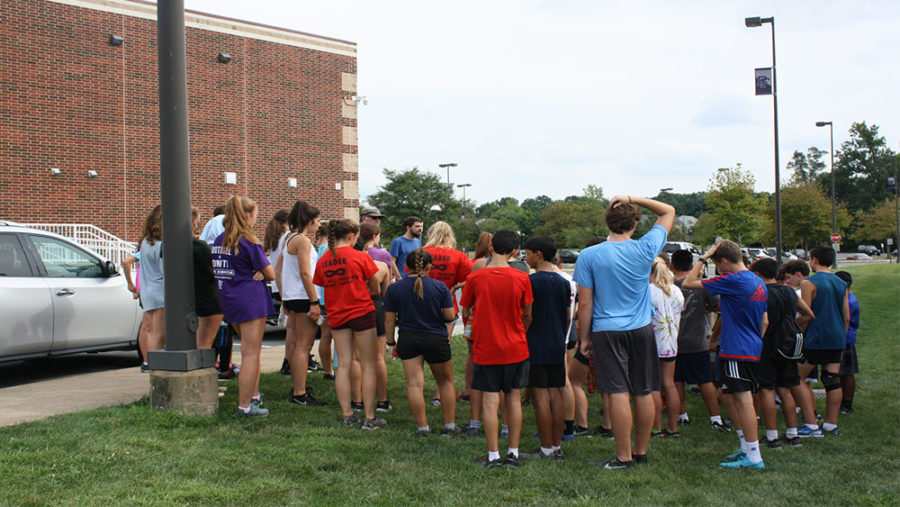 After 20 years, Coach Charles Null stepped down as head coach of the cross country team; with this comes big changes within the team.
Coach Charles Null retired at the end of last year and in his place, Coach Anna Robin became the new head coach, bringing fresh, new ideas.
"I love coaching. I've been coaching for four years, and I love working with high school kids because they are very mold-able, and one of my greatest joys in life is helping people reach their greatest potential," said Robin.
Robin started running when she was in junior high and was a back-to-back regional champion. She didn't lose a race until states when she placed second one year and third another. Robin then ran all throughout college and has recently joined a triathlon team called team LC.
With a background in running, Robin has brought many new workouts and running exercises to the table.
"Our new coaches are big on core workouts, which is really important in running, even though it doesn't seem like it, so that's probably the most helpful thing," said senior Erin Olia.
Robin also focuses her practices more on training while in years past, it was more centered around mileage.
Robin has also changed the tryout process to have tryouts be run as a 5k instead of two miles. Sophomore runner Abby Bates said that she "liked the tryout process better this year because the freshmen could have a better idea of the home course at meets."
Not only have practices changed, but a lot more team bonding activities have been added.
"I will never coach a team that's disrespectful to each other because either on or off the trails we are family in a way," said Robin. Robin has added activities such as movie nights and get-togethers at her house to encourage her team to branch out of clusters and bond with people they don't normally interact with.
Robin has put a lot of hard work into growing and developing her team, and her main goal is that she wants her athletes to learn is that "running is not just something you go out and do, there is so many life lessons you can learn from running."
Robin hopes her runners learn to appreciate and love the sport of running, but also learn the speed and diligence that comes along with it. Although the fun-spirit and dedication of running Coach Null had towards coaching will be missed, the cross country team is excited to see what their new coach must offer.