The Kickoff to the Road Trip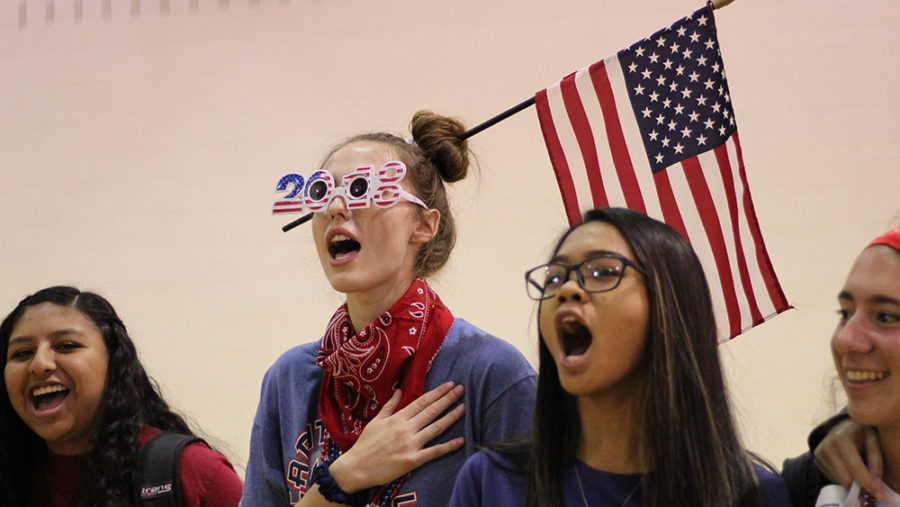 Homecoming is underway, and the SCA is getting into the spirit with a student-voted theme and multiple spirit days up their sleeve
PFHS homecoming is one of the most celebrated events of the year—the school bands together to participate in not only the dance itself, but in the preceding activities as well.  The preparation for homecoming is just as much fun as the event itself—spirit days, pep rallies, and a staircase decorating contest combine to make a PFHS tradition.
SCA co-sponsor Samantha Hill, although new to the job as of last year, planned to make this year's homecoming just as spectacular as the previous years' have been.
"I don't think there's much change," said Hill.  "[The SCA is] just trying to increase spirit and inclusivity to make sure that all student voices are heard and to make sure that what you all want as a student body, we can actually help make happen."
The main change she and her co-sponsor Giselle Schneider instated was to move the first pep rally of the year from the Friday before the Dominion game to the Friday before homecoming.  Many students were unhappy with this change, but Hill has an explanation for the delayed pep rally.
"I'd say about eight of [the SCA members] are new to the class, so they don't know how to do the class as opposed to even run a pep rally for 1,700 kids," said Hill.  "To make sure it was a productive and successful pep rally, we pushed it to homecoming."
The SCA has been advertising for homecoming for the past few weeks, and hope that students will be as excited for HoCo as they are.
"We've done a lot of posters, like one outside 301, and we've had a couple Feature Fridays to showcase what theme we're having," said Adrienne Yeh, SCA secretary.
The advertising was successful since all of the classes started decorating long before homecoming week.
"When they come in to school in the morning, some classes are already working on [the staircases], so it's nice to see the students all working together," said Giselle Schneider, SCA co-sponsor.
After allowing students to vote, Road Trip U.S.A. was decided as the theme for this year's homecoming.
"I think people are excited because it's something new, like they haven't seen it before," said SCA member Kim Snyder.  "It's not just normal travel; it's road trip USA. It's unique."
The upcoming spirit days are Tacky Tourist Day on Tuesday, Game Day on Wednesday, and Holiday Day on Thursday. Skits for these will be at 8 a.m. in the Aux gym. On Friday, each class will wear their class colors: freshmen in purple, sophomores in gray, juniors in white, and seniors in black. There will be no skit that morning, but there will be a pep rally during the day.
The homecoming football game is on Friday night, and it will be a blackout. There's also a tailgate right before the game with food and booths sponsored by clubs. The homecoming dance is at 8 p.m. on Saturday, Oct 6 at the school.