Opinion: Another DC Flop?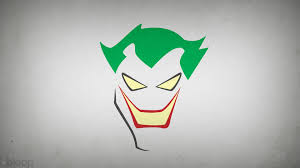 The new Joker movie starring Joaquin Phoenix is set to come out in 2019, but will it be another DC flop?
Due to the dramatic increase in anti-hero movies and television shows, the numbers have shown that there is a high demand in new anti-hero movies. My question is: will the upcoming standalone Joker film, set to come out in 2019, starring Joaquin phoenix be DC Comics' way out of a fast decline in fans?
DC is changing gears because the current DC cinematic universe movies have been bad — mostly due to director Zack Snyder's horrible want to recreate Michael Bay's style of directing (see: "Man of Steel", "Batman vs. Superman", and "Justice League"). So DC has come to a change of pace in scrapping Snyder and focusing on some more anti-hero type movies. Fans can forget about the conventional "Superman" and "Justice League" movies and focus more on anti-hero origin stories, like the Joker movie and the upcoming Harley Quinn animated series.
The decent reception of the newly released "Venom", getting a 7 out of 10 on IMDb (internet movie database), and 2017's "Punisher" TV series proves that there is a clear market for anti-hero based movies and TV.
DC is making a good decision because right now anti-hero movies are really taking off and they need to redeem themselves after "Suicide Squad" disappointed fans due to over-editing and not enough screen time for Jared Leto's Joker. This new installment could be their chance to make a film that fans love as much as they did with Christopher Nolan's "Dark Knight" series
Todd Phillips will be directing the unnamed standalone Joker film, starring Joaquin Phoenix. You might know Phillips from his ever so popular "Hangover" movies, so this shows a lot of promise from Phillips as he is a big movie producer.
The only problem with Phillips is that he has never made a decently rated movie without a hint of comedy. It has already been confirmed that the new Joker movie will be set in the 1980s. Phillips has only directed movies set in a modern time period, and that combined with his aptness for comedy, is a cause for concern for some diehard DC fans or fans not aware of the DC cinematic universe. Only time will tell, since we're getting new information for this movie and leaked pictures from the set.