The Wish Granters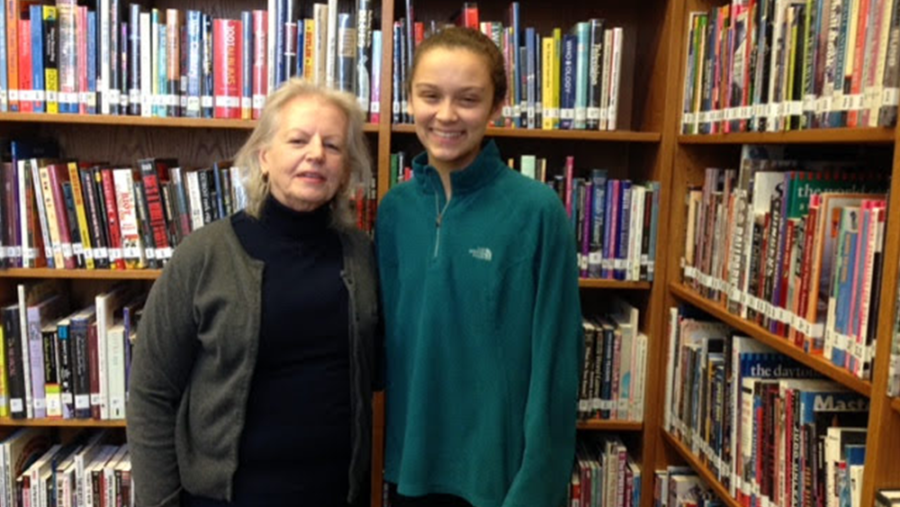 Junior Michaela Greenlee has created a new club to raise funds for the Make a Wish Foundation.
The Make a Wish Foundation is one of the most well-known charities in America – from the transformation of San Francisco into Gotham City, to allowing kids to meet their favorite celebrities, the foundation is responsible for giving children with terminal illnesses the best day of their lives.  Like all not-for-profit charities, though, Make a Wish relies on donations and funding from its supporters, and junior Michaela Greenlee has created a club to give them exactly that.
"I decided to create it because I wanted to help support their main goal, which is to help enrich the human experience with hope, strength, and joy," said Greenlee.  "I feel like by promoting this to the school, I'd have more supporters who also have the same idea in mind and want to help support these kids."
Greenlee was inspired to create this new club by one of her mom's friends, whose daughter took on the same challenge at her school.  She participated in a week called Wish Week, in which she held fundraisers to help support Make a Wish.  Greenlee admired her and decided to create her own support for the foundation.
The club will meet one Thursday a month at 8:30 in room 301.  She and sponsor Regina Raffaele are working together to raise awareness about the club and plan to hold fundraisers in the upcoming weeks to gain donations for the Make a Wish Foundation.  They plan to host bake sales the week before Thanksgiving break, and will also be selling paper stars and bracelets.
As head of the club, Greenlee has been responsible for raising awareness both about her club and the Make a Wish Foundation itself.  She has been advertising throughout the school in the hopes of gaining more support for her club.
"I use Feature Friday; I try to submit as much as possible for upcoming events," said Greenlee.  "I also contact Ms. Ottenberg for the PF Announcements Twitter page to spread the word…[and] I use flyers and things like that."
The job certainly comes with challenges, however.  Greenlee has struggled with finding a sponsor for the club, and as the founder, much of the responsibility falls on her to make this club a success.
"It was a little hard trying to find a sponsor for a while, because of course there are a lot of clubs in the school already, so they're kind of taken, but I was really lucky to have Dr. Raffaele personally tell me that she would want to be a sponsor," said Greenlee.  "I felt really happy and grateful for that."
Although the club is new, Greenlee feels good about it and optimistic for their future.
"I feel that with all our good ideas and dedication, we'll be really successful in raising a lot of money for the kids," she said.
Greenlee started this club with the hopes of raising money for a charity she feels passionate about, and she believes that everyone in the school can benefit from joining.
"I just want to let them know that they can learn a lot from this club, not only just from learning leadership skills and trying to take a stance on something, but simply just changing a kid's life by giving them the strength and happiness they need to get through this difficult time," said Greenlee.  "Wishes actually do get granted, and they change a child's life."