Joe C's Must Sees: Winter 2019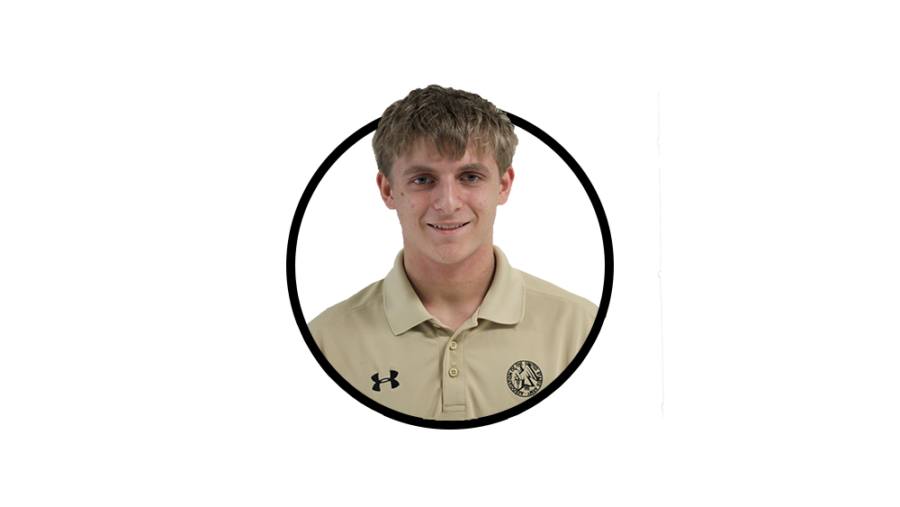 Reviews of Vice,Bohemian Rhapsody, The Newsroom, They Shall Not Grow Old.
Each movie will be ranked on a scale of 1-5 stars.
Scale:
5 stars: Excellent
4 stars: Great
3 stars: Good
2 stars: OK
1 star: Bad
Vice
2018 was a great year for movies from box office smashes to award show catnip. While in past years there have been one or two consensus picks that would win Best Picture, this year's race seems much tighter. With the surprise victories of "Green Book" and "Bohemian Rhapsody" winning Golden Globes for Best Comedy and Best Drama respectively, it is important to revisit some of the films that the award shows love. Adam Mackay's political satire, "Vice", which scored the most Golden Globe nominations, is a hot topic.
"Vice" is the fast paced, and delirious story of vice president and political operative Dick Cheney. Following Cheney's rise from a country drunk to high stakes political poker player, "Vice" employs historical intrigue and a unique style of storytelling, to unapologetically throw its viewers into the administration that shaped the modern world. Coming off his success of 2015's "The Big Short", Adam Mackay rekindles his satirical skills and outlandish style.
While "Vice" succeeds in its artistic craft and confidently boasts a theme that leaves little to the imagination, I thought it reveled almost too much in the "Big Short" storytelling style that Mackay popularized. While "The Big Short" found the right balance between unorthodox and classical storytelling, "Vice" deviates too far into the unorthodox and leaves the audience yearning for more story and less flash.
Christian Bale and Amy Adams both give great performances as the Cheneys, and Steve Carell plays a good Donald Rumsfeld, but the acting can only carry a movie so far, especially when the movie is so heavily anchored in story. It only says so much that "Vice" nabbed six Golden Globe nominations, because it seems to me that a nomination is the most it will get.
It had a few funny moments much like "The Big Short" did however, I think it could have succeeded more if it kept it's storytelling within the realm of sanity, and focused more on the sobering effects of Cheney's time in power.
Final Score for "Vice": 2 out of 5 stars
Bohemian Rhapsody
While "Bohemian Rhapsody" received multiple nominations from the Golden Globes, it was considered a long shot in most of the categories. With "A Star is Born" and "If Beale Street Could Talk" heading Best Drama, it seemed near impossible but in the end "Bohemian Rhapsody" stole the show. Bryan Singer's dramatic bio pic of Freddie Mercury and Queen's rise to fame delivers powerful performances and an entertaining story, that will satisfy Queen fans and movie fanatics alike.
We follow a young Freddie Mercury from his childhood home to the stage. After meeting the rest of his band at a show and then dubbing them Queen, Mercury and his band battle with executives to deliver an album that adheres to their vision. Despite anguish from the executives, their album, headlined by their famous song for which the movie was named, became a renounced success. A story that has some dark twists and complex story arches culminates in the 1985 concert "Live Aid", which is considered by some to be the best concert of all time.
The movie is driven by Mercury's arch, but it would be nothing without Rami Malek's incredible performance as Mercury. He already won a Golden Globe for Best Actor in a Drama, and he is likely the favorite for the Oscar for Best Actor. The movie also boasts outstanding editing and sound, and the soundtrack, which is made entirely of Queen songs, match the focal points of the film.
"Bohemian Rhapsody" has thrived in theaters and has passed the $800 Million mark at the box office. The movie drew mixed reviews from critics, but among those who liked it, it was considered the best movie of the year. It just nabbed Oscar nominations for Best Picture, Best Actor, Best Sound Mixing, Best Sound Editing, and Best Film Editing. It will have a tough battle to win Best Picture, but momentum from the Globes has pushed it from long shot to contender.
Final Score for "Bohemian Rhapsody": 4 out of 5 stars
The Newsroom
Aaron Sorkin is one of the film and television industries most prolific writers and directors. While he has lately been focused on producing movies, he got his big break as the executive producer and creator of "The West Wing". Sorkin would win numerous writing awards for "The West Wing", and the show would go on to win numerous more including multiple Best Drama awards. Sorkin returned to TV in 2012 to create and write a show that would take me six years to discover.
"The Newsroom" is the story of a cable news anchor, Will McAvoy, who after years of selling out to the viewers to get his ratings up, flips the script on common media and produces a new type of news show that turns the news desk into a court room. Flanked by an equally astute staff, McAvoy tackles politics and national news in a way that Americans might not want to see, but for the betterment of the country, certainly need to.
Setting aside Sorkin's usual style of fast and witty writing, "The Newsroom" is an incredibly complex story that deserves to be told to more viewers than it got to. The show was cancelled by HBO after only three seasons, but it still got its morals across.
It stresses the importance of fact based news, and details how a news anchor has influence over the public, and how that power can be used correctly. While McAvoy struggles with the board members and some personal problems, he holds to his morals and produces the show he knows needs to be made. McAvoy quotes Thomas Jefferson multiple times, saying "The most important part of a democracy, is a well-informed electorate".
The show can be streamed on Amazon Video, and its messages and themes cannot be ignored. If you don't want to watch the whole series, at least watch the first scene of the pilot episode, which happens at Northwestern. It is the most honest five minutes in television.
Final Score for "The Newsroom" series: 4.5 out of 5 Stars
They Shall Not Grow Old
Since finishing the "Lord of the Rings" trilogy in 2003 with "The Return of the King", Peter Jackson seems to have taken a break from big budget Hollywood and opted to reside in his home land of New Zealand, where he and his award winning special effects team work. Made to commemorate the 100th anniversary of the armistice that ended the first world war "They Shall Not Grow Old" is an emotional view of what life was like for a grunt in the trenches, told with a level of realism that has never been seen before.
The film consists entirely of original World War I battlefield film that has been repurposed and colorized to look as if it was taken by one of today's state of the art cameras, bringing color and sound to a war we haven't had the opportunity to fully witness. Rather than cut away interviews with historians, the only voices heard during the film are onscreen soldiers bantering with each other, or preserved tapes of interviews with World War I veterans taped in the 50s and 60s.
"They Shall Not Grow Old" brings its viewers from the safety of Britain, to training camp, to the front lines of a war that would be remembered as one of the most brutal in modern history. It uses groundbreaking technology and the meticulous skill of some of the world's best film makers to bring us back to a time and place where the horrors of war were all too real, and all to quickly forgotten. With the voices of now passed veterans and the transformed images of war, it is hard to watch without keeping a dry eye.
Final Score for "They Shall Not Grow Old": 5 out of 5 Stars