Animal Lives Matter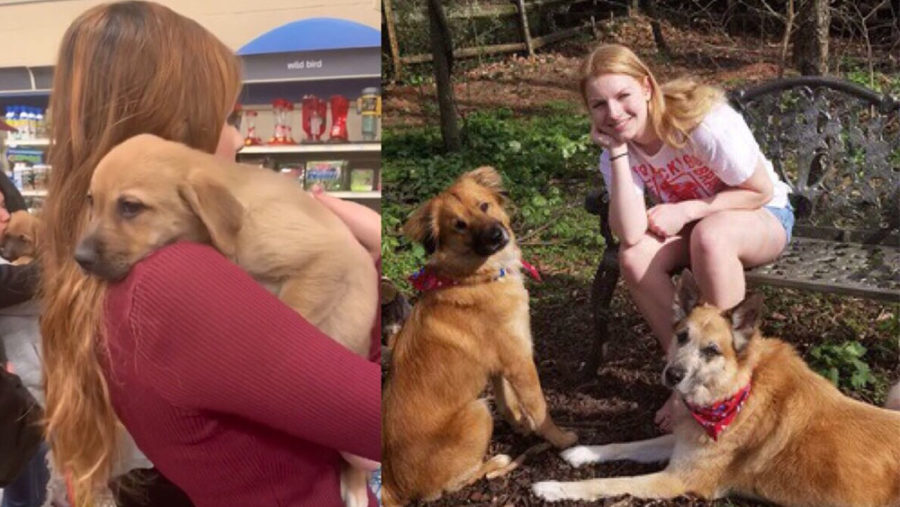 New to Potomac Falls, the Homeless Pet Rescue club gives students an opportunity to make a difference in the lives of pets through volunteering, fundraisers, and field trips to animal shelters
In an effort to make the lives of shelter animals less grueling, I created the Homeless Pet Rescue club in the hope of gathering together a group of students with the same passion: improving the lives of pets. With a successful first meeting of 38 members, the Homeless Pet Rescue is the first club at our school that promotes animal welfare.
Having a rescue dog herself, junior Katie Gregory joined HPR to discover ways that she could help shelter animals. Because she never had the chance to volunteer at an animal shelter, Gregory found this as the perfect opportunity to get involved with pets.
"I joined to support this new club because I have a rescue dog and I want to make sure other pets like him can find homes. It stands out from other clubs because rather than raising money for itself, it's raising money for a cause," said Gregory.
As an animal lover, junior Lisa Chellman knew that she wanted to join HPR as soon seeing one of the posters in the hallway. As a member, her goal is to positively change the lives of dogs and cats by volunteering at animal shelters.
"Animals are a huge part of my life and I love them. They help so many people in stressful times and are a valuable member of a family. I have two dogs myself so having a chance to raise money for animals and help them live their best life sounded amazing to me," said Chellman.
A rescue mom of two dogs, sophomore Sabrina Johnson hopes to make a change in the lives of animals by aspiring to eliminate the practice of selling animals at high prices for designer coats and breeds.
"I believe being a part of this club and movement in general is crucial to saving dogs and cats lives in rescue shelters everywhere and I would strongly encourage everyone interested in helping save animals to join this club and contribute to the community," said Johnson.
For the remainder of the school year, HPR will raise fundraisers for the Lost Dog and Cat Rescue Foundation in addition to volunteering at animal shelters. The club meets on the first Wednesday of the month at 8:45 in room 105.