A Conversation About Music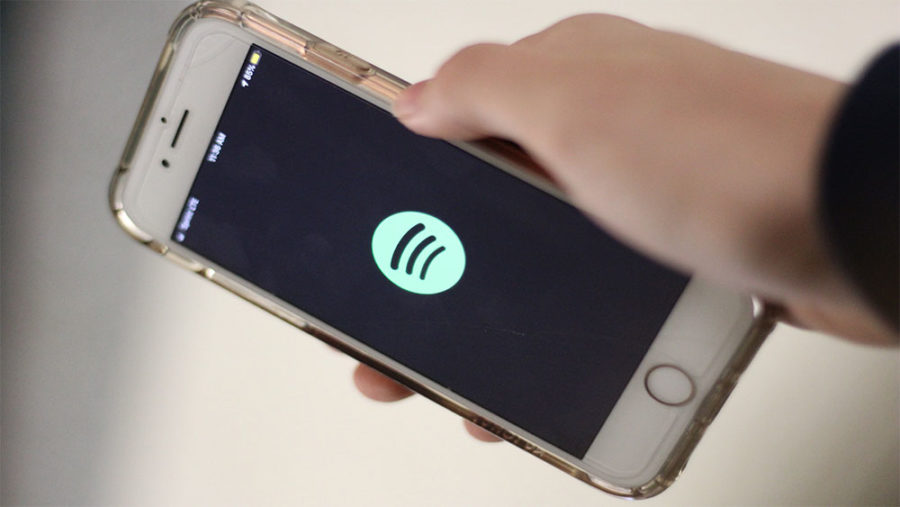 Staff member Claire Goyer interviewed students about their opinions on current music trends.
WHAT IS YOUR FAVORITE THING ABOUT MUSIC IN 2019? 
Matthew Fedorko, 12: "The growing variety of genres, tastes, and artists."
Ryan Miles, 11: "There's plenty of room for people to express themselves and their ideas."
Thomas Leipzig, 11:"There's so much music being made [right now] that there's something out there for everybody to enjoy." 
WHO ARE YOUR FAVORITE ARTISTS AND WHY?
Maria-Jose Lema, 11: " Mac Ayres and Mac DeMarco! They both have a way with their guitars that mesmerize me." 
Thomas Leipzig, 11: " The Weeknd and Travis Scott because of the way they warp their voices around their beats and make it sound melodic and catchy."
DO YOU THINK THROUGHOUT THE YEARS MUSIC HAS CHANGED FOR THE BETTER OR WORSE?
Matthew Fedorko, 12: "I don't think music changes for better or worse, because it's art and people always express and observe art in different ways that are unique to themselves."
Ryan Miles, 11: "I would say that music today is less personal than it was. Many popular artists and rappers use stories or say certain things for attention, which sometimes aren't true at all."
Thomas Leipzig, 11: "I think music has become better [through]  the years due to streaming services because there is so much of it that exists in the world that nobody will ever run out of music, no matter what kind of music they're into."
WHAT MAKES YOU LISTEN TO NEW MUSIC?
Maria-Jose Lema, 11:  "I don't really outright listen to new kinds of music, but as time passes my interests gradually shift and merge with other genres."
Matthew Fedorko, 12: "I am usually exposed to new music through friends or I might hear a song I like in a movie or on the radio."
Thomas Leipzig, 12: "I usually listen to new kinds of music when my friends recommend it to me or when it comes on in the playlists that Spotify makes for me."
WHEN DO YOU MOST OFTEN LISTEN TO MUSIC? 
Ryan Miles, 11: "I listen to music whenever I can, especially when I'm driving. I can play whatever I want, as loud as I want then."
Thomas Leipzig, 11: "I most often listen to music when I'm doing homework or just when I'm by myself and bored."
HOW DO YOU THINK MUSIC MIGHT CHANGE THE FUTURE?
Matthew Fedorko, 12: I'm not sure how music will change in the future but however it does, it will be beautiful."
Ryan Miles, 11: "I think music will change, but who knows if it'll be for the better or for the worse? It's all subjective."
DO YOU LISTEN TO A CERTAIN KIND OF MUSIC DEPENDING ON WHAT MOOD YOU'RE IN?
Ryan Miles, 11: "When I'm happier or in a good mood, I'll listen to music that's faster and louder. And when I'm relaxing I'll listen to something that focuses on vocals more than instruments."
Maria-Jose Lema: "I definitely listen to different song types and genres when I'm in different moods. When I'm stressed I listen to slower and more relaxed music, while when happy I listen to faster and more upbeat music."
IN WHAT WAYS HAS MUSIC HELPED YOU, OR CHANGED YOU?
Thomas Leipzig, 11: "Music has helped me because whenever I'm sad music can help me get to a better place."
Ryan Miles, 11: "Music has helped me deal with situations that can seem overwhelming at times by giving me a reason to focus on something other then the issue."