Pure Poetry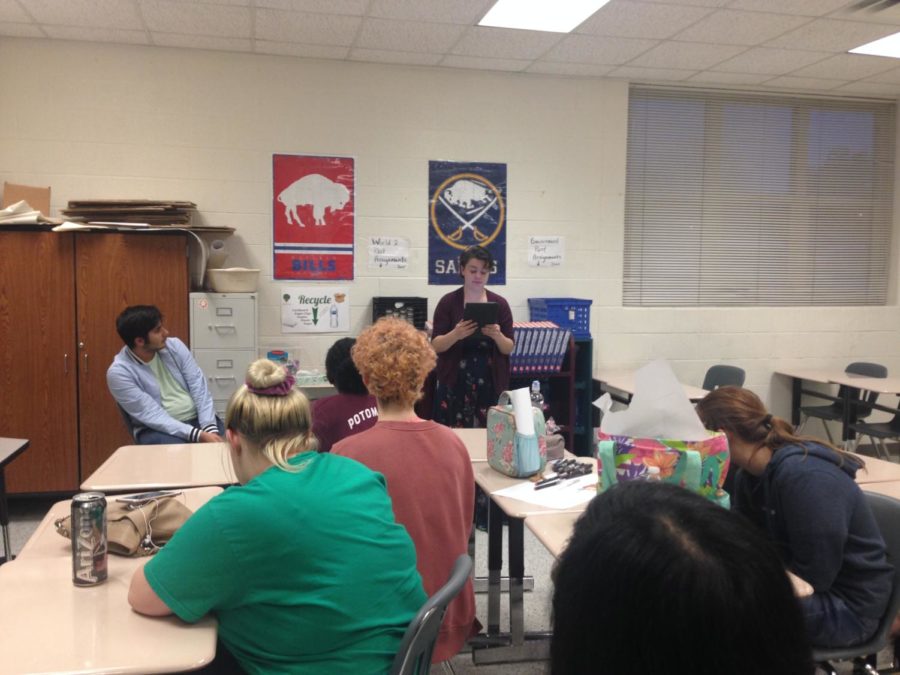 Poetry Club is a new club with the goal of bringing people together through writing and creativity.
Senior Ali Al Safar has been writing poetry since fifth grade, and his passion for expressing himself through writing has inspired him to begin an entirely new club – Poetry Club. Al Safar has aimed towards creating this club since his sophomore year, and now, two years later, his dream has become a reality. 
Although Poetry Club is a new installment at PFHS, there has been a similar club in the past – Slam Poetry Club – which Al Safar attended as a freshman. Although he enjoyed being a member of that club, he believes that he can make improvements to it through Poetry Club. 
"I want to shoot for the stars and land on the moon," said Al Safar. "[Although] I loved what [Slam Poetry Club] did… I want to do what it tried to do, but couldn't."
One of Al Safar's main concerns about Slam Poetry Club was how small and inconsistent it was. 
"Slam Poetry Club wasn't super involved in the school," said Al Safar. "It was sporadic."
Poetry Club, on the other hand, is aiming to become a larger club with more involved members. In fact, a tight-knit community is one of the most important aspects of his club, according to Al Safar. 
"Maybe there's an aspect of sensitivity maybe that's just me," said Al Safar. 
In order to create this club, Al Safar worked alongside history teacher and club sponsor Nicholas Harding, who shares Al Safar's interest in poetry, although he doesn't have much direct experience with writing it. 
"As I've gotten older, I've gotten more interested in poetry," said Harding. "Hopefully the kids can teach me more about it."
There have only been a few meetings so far, but Al Safar already has plans for the club's future, including participation in open mic nights and possibly the Guitar Club's Coffee House. He hopes to spend each meeting getting the whole club involved in a prompt or activity, and he hopes to create an atmosphere in which club members are comfortable with sharing their writing.
"The main thing is involvement," said Al Safar. "I plan to get everyone involved."
So far, although the club is fairly new, students have shown interest in joining, and many attended the interest meeting. Al Safar is still focusing on getting the word out to students about his new club through Feature Friday ads and messages through Remind (text @alpoetry to 81010). The club will meet every Tuesday after school in room 211 for anyone who is interested in attending. 
"If you love to write, join," said Al Safar. "Honestly, the best way to get better at writing is to practice, so I'd love to bring together people with the same interests, and I'd love to help them grow. It's open for everyone."