How PFHS Students Celebrated Thanksgiving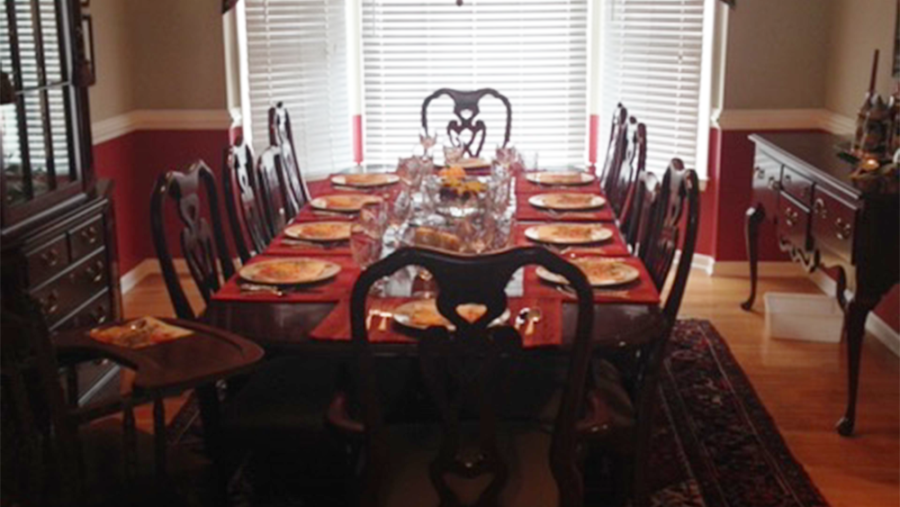 PFHS students have many different ways their family celebrates Thanksgiving each year. 
From turkey to football, Thanksgiving is a staple American holiday, involving some well-known Thanksgiving activities including gathering with family, eating food, and watching the iconic Macy's Thanksgiving Day Parade. However, many PFHS families have different traditions that they participate in each year and have become a core part of their Thanksgiving experience.
Senior Jazmin Lopez, like many others, spends Thanksgiving with her extended family, who all gather at her grandparents' house the day off.
Her grandfather cooks all of the traditional Thanksgiving food, including potatoes, stuffing, green beans, and, of course, the turkey, which he covers with bacon. Once the meal is ready, the family gathers around the table and tells each other what they are thankful for. "We then start stuffing our faces with food until we feel so full that we can't even look at the food," said Lopez. 
After spending the day together, Lopez and her family gather once more to take a family photo. "[The family photo is] one of our main traditions," said Lopez.
Like Lopez, senior Selassie Fugar spends Thanksgiving with her family. Fugar spends her Thanksgiving morning watching Christmas movies with the rest of her family while her mom prepares the food. "It's usually cold," said Fugar. "We like to snuggle in blankets and drink hot tea in the morning."
In her family, the Thanksgiving meal is lunch, not dinner, and after eating, they spend the afternoon watching African soap operas in the living room. "My mom loves African soap operas," said Fugar. "I try to pick out a good movie for her and we all watch it together."
At the end of the day, her family participates in their final Thanksgiving tradition: opening a box of Christmas shortbread cookies and sharing them with the whole family. 
Although her family does have annual Thanksgiving traditions, senior Kiersten Lemke's family is trying out a new version of Thanksgiving this year by serving a fully-vegetarian meal. She and her mom have been suggesting this idea for years, and this is the first time her grandparents have agreed to go along with it. 
Fully-vegetarian means no turkey, so Lemke's family is improvising by serving "tofurkey" – stuffed marinated tofu – instead. Because this is the first time her family will be cooking this, Lemke is a bit worried about how it will turn out, but she still feels excited about trying out this new vegetarian menu item. 
"We've never made it before, so it will most likely go very wrong," said Lemke.  "But that's okay, because I feel like everyone can agree mashed potatoes are vastly more important. We never screw up our mashed potatoes."
Although Lopez, Fugar and Lemke have different Thanksgiving traditions from one another, they all spend their holiday making time for their families, eating food together, and creating memories that will stay with them forever.