A "Victorious" Reunion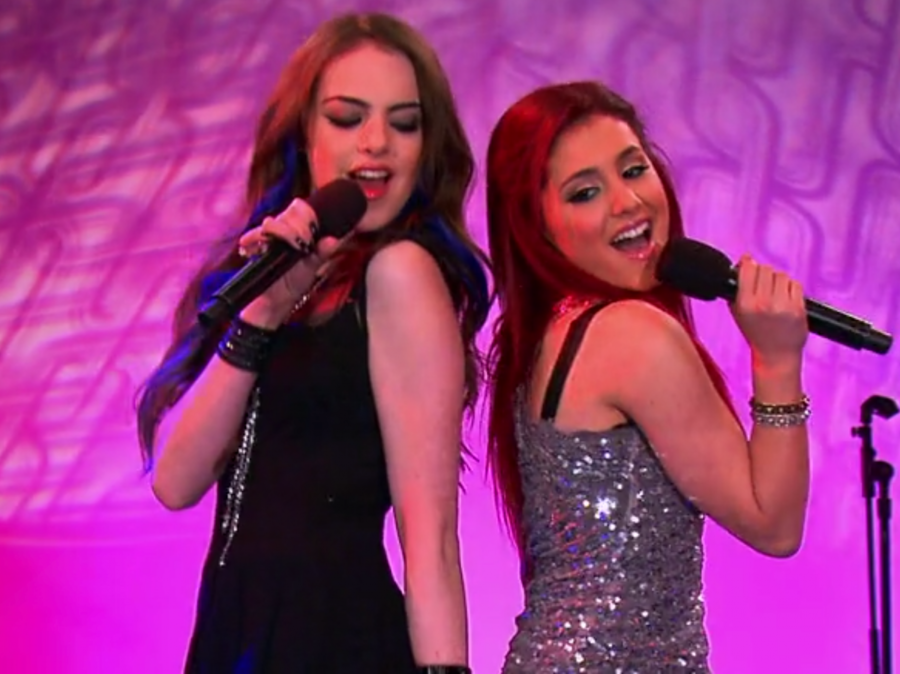 Ariana Grande surprised all her fans with special guests Liz Gillies and Matt Bennett at her Atlanta, GA concert on November 19.
Ariana Grande, American singer, songwriter, and actress is known for pulling out all the stops at her live performances, but her most recent concert might just be the best yet. 
Grande has a long list of accomplishments, but the most relevant one, in this case, is her role as one of the main characters, Cat Valentine, on the Nickelodeon show "Victorious." 
Grande's Hollywood career kick started in the Nickelodeon show when she portrayed Cat Valentine, a ditzy and bubbly teenager attending Hollywood Arts High School in Los Angeles. 
This series aired from 2010-2013 before its cancellation and was composed of an ensemble cast. Grande starred alongside many talented individuals, but most notably, Elizabeth Gillies.
Gillies played Jade West, a snarky and edgy teen who "dislikes many, many things" as her character once said in an episode. She is Tori's former nemesis and Cat's best friend.
Grande then made multiple subtle tweets hinting that her Atlanta show is definitely gonna be something interesting. On the day of the show she tweeted "so excited" but she couldn't tell fans why. Then, Gillies wrote back "Why?"
If you thought that was a hint, the next part only got more obvious. Grande tweeted Gillies and wrote "feeling: nervous" followed by emojis, a nod to the status updates Victoria Justice's character would post on the "Victorious." Bennett, another main character on the show, replied, writing, "Is it because you think Atlanta's swell?" This is also a reference to the series when his character sings a song to Cat.
Before the show even started, fans attending the concert posting video clips of the "Victorious" theme song, "Make It Shine" playing and Bennett singing with everyone in the pit. Bennett then came out on stage with his guitar belting the song "I Think You're Swell". 
After that, Grande said "That was special right?" teasing the fans that more was coming. Shortly after that is when Grande and Gillies took on the excited crowd and stage.
Grande called Gillies "One of her best friends ever" and they then began to sing the song "Give It Up" which the two of them performed on "Victorious." 
Overall, fans definitely loved and enjoyed the concert and the surprises that came with it. The reunion was not something that people were expecting, but fans were undeniably grateful for the incredible experience.