Flipping into the New Season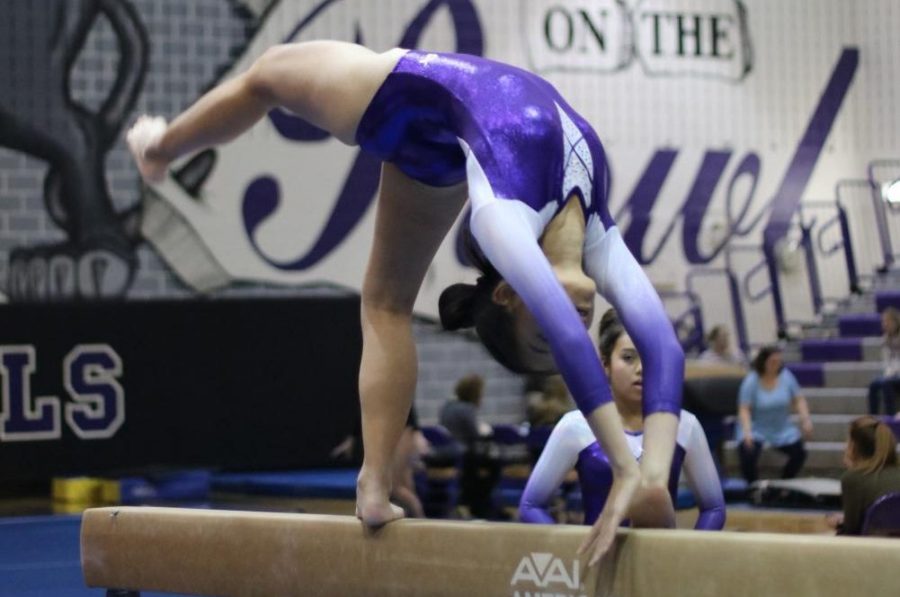 The Potomac Falls Varsity Gymnastics team kicks off their 2019 season with an impressive home meet performance.
The PFHS gymnastics team opened up their season with a home meet on Dec 3. Despite the last minute scheduling due to the sudden disbanding of Briar Woods' team, junior and team member Daniella Arana thought they performed well, given the circumstances.
"The meet went pretty well, except we struggled a little on beam, but it was only our first meet so we did a good job for not having much practice yet," said Arana.
Arana can't wait for the upcoming season. "I'm excited to compete floor because I've had [my routine] since freshman year and it's like a part of me," said Arana. "I think it'll be tough to get used to not having the seniors from last year because not only were they really good but they were like our big sisters." 
The highest score from a PFHS gymnast was an 8.95 by freshman Lucy Kenworthy on beam. "I feel great because I didn't think I would get the highest score," said Kenworthy. "I'm excited to upgrade my skills [this season]."
For sophomore Christina Precht, consistency is a focus point. "I think that's a big thing we need to improve upon this season, because sometimes we do really well on a certain event and sometimes we don't do as well as we are capable of." 
"We put a lot of hard work into gymnastics [and] I think people will see us improving throughout the season as a result of that," said Precht. "Even if we don't always score super high, as long as we know we're doing our best we're happy with any results." 
Spectators can expect an eventful season, with more excellent performances still to come. Don't miss out! The next and final home meet of the year will be on Jan 22, 2020.