A Decade In Film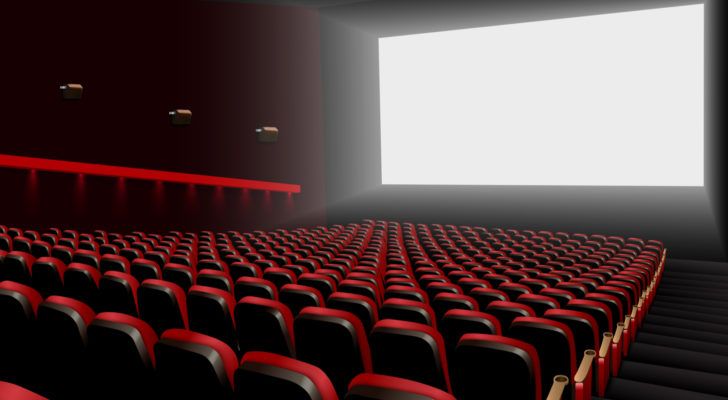 It's hard to think about, but the 2010s was the first decade that I have been alive for all of. With the decade turning, it is important to look back on the last 10 years and reflect on the good the bad and the ugly, but mostly the good. I'd be one to reflect on the movies of the decade, and in 10 years, there were a lot of good movies to remember. So, I made an arbitrary top 10 list to help myself, and hopefully you, remember the decade on the big screen.
#10.
When you say the phrase "biggest movie of the decade" you will always think about the movies that crushed at the box office. Movies that almost every person saw in the theater. While I don't really believe that the total gross of the movie represents how good or important it was, it makes sense to give them some recognition. So take a moment to think about some of the movies that raked in the doe. Movies like "Skyfall" or "Jurassic World" or "The Force Awakens". Think of the animated hits like "The Incredibles 2" or any of the "Despicable Me" movies, and of course "Frozen". But most of all remember the highest grossing movie of the decade and of all time; "Avengers: Endgame". I don't feel like this requires much explanation since it is based on facts rather than my interpretations, but "Avengers: Endgame" was the single biggest movie worldwide in history and it thus deserves a spot on this list.
#9
Before we continue with the big time movies, we might as well give some love to the forgotten facet of the film industry – documentaries. In a world that is ever so controversial, the non-fiction film scene exploded in the 2010s with films like "The Central Park Five" and "Blackfish" from 2012 and 2013 respectively. There have been award winning documentaries like "Icarus", "RBG", and "Won't You Be My Neighbor". Technically, news outlets are a form of documentary so any "30 for 30" that you saw on ESPN also falls into this category. But, I would be remiss if I didn't highlight the documentary masterpiece that took almost the whole decade to make, 2018's "They Shall Not Grow Old". If a documentary is meant to make someone understand what something was like, or what something felt like, or what was going on, or who someone was, nothing did it better than taking literal hundred year old film and painstakingly updating it to modern standards. The documentary is basically a time machine of sorts, preserving a period of history that we currently don't appreciate enough. 
#8
For a while the horror genre was like this side strand of film that was reserved for weirdos or satanists. Rarely before the 2010s was there a true horror masterpiece. But over the course of 10 years horror saw a boom in demand and box office gross so it is fitting that I mention one of the fastest growing genres in film. The 2010's saw actual horror franchises like the "Insidious" trilogy. It bought a new wave of unique horror like "It Follows" or "A Quiet Place". Jordan Peele launched himself into the fray with "Get Out" and "Us" and while I would love to give this spot to either of those, It doesn't get much scarier than Ari Aster's "Hereditary". The breakout film and filmmaker of 2018 "Hereditary" did well at the box office and got a surprising string of award recognition. In a couple years "Hereditary" will be the horror movie that we remember from the decade.   
#7
This decade also saw a unique shift in how movies are made and told. Both in their storyline and storytelling the 2010s were full of new interesting elements. Think of stories that are unique or maybe even a little ridiculous in their nature like "Inception", "The Death of Stalin", "The Disaster Artist" or most recently "Jojo Rabbit". Consider movies that are written or shot in unique ways like the surprising "A Beautiful Day in the Neighborhood" or the real time production that was "Boyhood". What about the fourth wall breaking "Deadpool" or anything that Wes Anderson has done but specifically "The Grand Budapest Hotel". But adaptations are usually the most impressive when they are presented uniquely and that goes strong for my pick "The Big Short". A very challenging story to tell was faced with the issue of making economics interesting, engaging, and ultimately meaningful and that is no easy feat. So how do you tell that story? Well you have Ryan Gosling swear directly into the camera or you stick Margot Robbie in a bathtub and have her explain subprime mortgages… of course.  
#6
Another single genre that exploded in the 2010s was the action flick. There really is nothing like getting popcorn and watching someone beat the hell out of a bunch of faceless goons for a couple hours. Whether it was realistic or outlandish, action thrived in this decade with franchises like "John Wick" or two thirds of the "Taken" trilogy. There was comic book action like "Captain America: The Winter Soldier" or "Wonder Woman". I'll also throw in war movies like "Dunkirk" or "Hacksaw Ridge". But action is at its best when suspense is looming and the tensions are high and no movie nailed those two elements better than "Sicario". Performing surprisingly well at the box office and at the awards show "Sicario" is a true action movie as it is meant to be done. 
#5 
At the Midpoint of the list lets notice the movies from this decade that are actually "The Best". Critical acclaim and Best Picture contention runs hot in this category. Consider Oscar caliber movies like "Green Book", "Three Billboards Outside Ebbing Missouri", "Room", or "12 Years a Slave". Think about really great movies like "Bridge of Spies", "The Post", or "Argo". In a category of amazing movies it was hard to find one that rose above the rest, but there is just something special about a historical period piece. My pick is the Best Picture winner that got the decade started off right; 2010's "The King's Speech". I wouldn't let this well written, well acted drama about friendship, inner conflict, and political intrigue stay off my list.
#4
For the number four spot, let's remember the movies that we will have fond memories of when we are adults. Movies that we'll see on TV and watch because you remember how much you liked them. Basically, crowd pleasers. Movies that we will want to show our children. Think "Django Unchained", "Edge of Tomorrow", "Hidden Figures", "True Grit", or "Knives Out". But was there a better crowd pleaser, that it is almost impossible to hate then "The Martian". Matt Damon and Ridley Scott's space epic has depth, comedy, suspense, and everything in between.    
#3
As we close in on the number one spot we should take some time to discuss the cultural phenomenons that some movies from this decade became. Think high grossing movies that you saw memes about. Think any of the Marvel movies or "Joker" or reconsider Jordan Peele's "Get Out". What about any musically based movies like "La La Land" or "Bohemian Rhapsody" But to be honest nothing from the 2010s came close to having the same cultural impact as "Black Panther". You don't get a billion dollars at the box office and an Oscar win for any old movie. I've been in public settings and seen friends greet each other by doing the "Wakanda Forever" thing, and the fact that you know exactly what the "Wakanda Forever" thing is, proves my point.
#2
For the second pick, it occured to me that whatever you will remember from this decade is subjective and is based on your preferences, so I have chosen to leave this category blank. Insert you favorite movie from the 2010s here:___________. To get the creative juices flowing, I'll share some of my favorite movies. Consider "Arrival", "The Social Network", "Moneyball" or "First Man". I'm also a big fan of "Zero Dark Thirty", "Jojo Rabbit", and "Blade Runner: 2049". 
#1
The number one spot, for all the marbles, is what I call "the total package" movie. These are movies that did well at the box office, won awards, were told well, sparked debate, and will be remembered long after this decade ends. I'm gonna repeat a couple movies here, but bare with me. My short list would include, "A Beautiful Day in the Neighborhood", "Three Billboards Outside Ebbing Missouri", "Blackkklansman", "Get Out","Her", "Spider-Man: Into the Spiderverse", "Joker", and "The Wolf of Wall Street". While the movies I just listed are all great, and every other movie I mentioned are as well, I'd say that the best movie of the decade was 2015's best picture winner; "Spotlight". One of the most award winning movies of the 2010s with great performances and the most compelling story of the decade, "Spotlight", while pretty straight forward in its storytelling tactics is brilliantly written and executed. It carries an important topic that will be the center of an ongoing debate, and it will be remembered for its importance for years to come. So there you have it, a full decade of movies.