Brexit Befalls Britain
 The infamous deal is finally settled.
It has finally happened. The deal that was jokingly destined to be negotiated for generations has now been formally set in motion and was executed on Jan 31. At 11:00 PM London time, the United Kingdom formally left the European Union, after being a member for 47 years.
The UK is the first to leave the economic bloc, after the EU parliament confirmed the terms for the country's departure on January 29 in a 621-49 vote. However, this big step for the UK is not without difficulty; now, the arduous task of determining the nature of the UK's new possible trade deals with the EU has begin.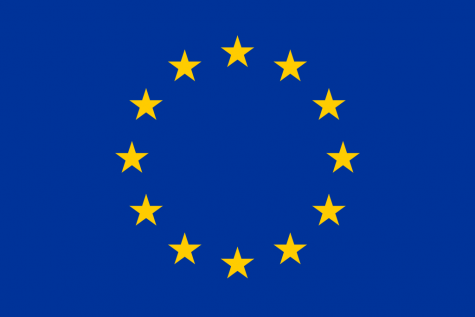 Until the end of 2020, the UK will enter a transitional period where the country will discuss new trade deals with the EU while abiding by the EU's economic policies. But since the UK is now leaving the EU, it won't have a say in the terms of the EU's economic policies and will have to broker new deals with individual European and international countries without enjoying any of the trade benefits provided by the European Union. EU members are now preparing to begin talks with the UK over these new trade deals, which some fear may collapse before the end of the year. If this happens, it could cause a harmful end for the transition period.
The UK intends to hash out its terms within 11 months, which has been seen as overly ambitious by several trade observers. These negotiations often span several years and the idea of solving them within one year may lead to a rushed or incomplete conclusion. Emmanuel Macron, the president of France, has claimed that the EU will not submit to any unnecessary pressure or speed in the negotiations. His stated goal is to preserve the EU's economic integrity during the process.
EU Commission President Ursula von der Leyen has stated her concerns over this new transition period as well. She has said that in order for the UK to enter the EU's market in a beneficial way, both British and European companies must be able to compete equally and fairly. Having the UK conform to social protections, workers' rights, and environmental policies are just some of the many points that the EU wants the UK to maintain if it is to pass good trade deals.
However, these potential requirements are exactly what "Brexiteers" voted to leave for; they do not want to strictly abide by the EU's rules anymore, and the desire for more freedom from the bloc was a major factor in the decision to leave in the 2016 referendum.
What the future holds for both parties is unclear. But what is clear is that this moment is historical, and may lead to several consequences that can change the destiny of Europe, and perhaps even the world.