The In-Flight Abort Test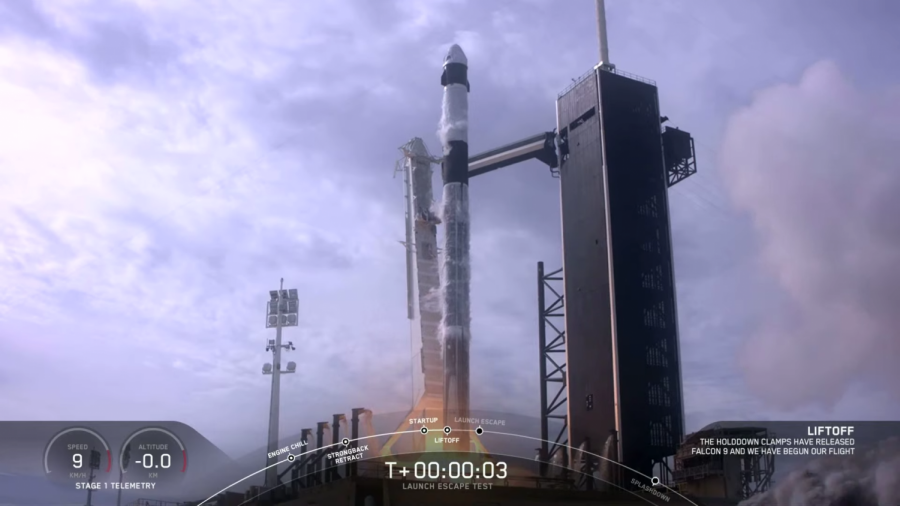 On Jan 19, SpaceX successfully carried out the In-Flight Abort Test. 
On Jan 11, 2020, B.1046.4 had its static fire at Launch Complex-39A (LC-39A). After this, the booster was lowered to the horizontal position, then rolled back to the Horizontal Integration Facility or HIF on the Transport Erector. Inside the HIF, the Crew Dragon with the trunk was integrated at the top of the second stage.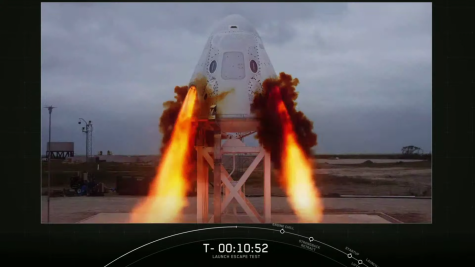 The booster successfully launched from LC-39A at Kennedy Space Center in Florida at 10:30am EST on Jan 19 for the In-Flight Abort test. Around 90 seconds after liftoff, the nine Merlin Engines on the booster shut down per a signal from the Crew Dragon spacecraft.
As this happened, the Super Draco abort motors on the Crew Dragon (serial number C205) fired and the capsule separated from the booster. The initial abort sequence took around 700 milliseconds. 
Soon after the abort, the Booster, B.1046.4 continued to coast upward. Once the booster started  to lean into the right, the booster exploded, but the second stage survived and fell back to the ocean. The second stage, loaded with fuel, exploded upon impact in the ocean. 
The Crew Dragon would splashdown in the Atlantic Ocean 30 miles downrange of the launch site. The SpaceX recovery ship then recovered the spacecraft and made it back to Port Canaveral at night the same day.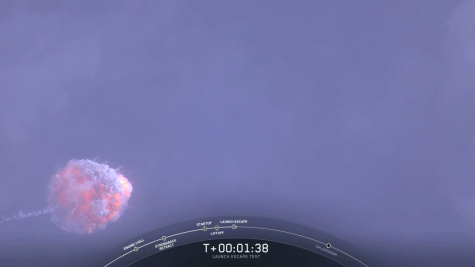 The Falcon 9 booster, B.1046 was the first SpaceX Falcon 9 Block 5 rocket. It flew a total of three previous flights before this year's test. These missions included the Bangabandhu-1 mission was on May 10, 2018, the Merah Putih mission on Aug 17, 2018, and the Spaceflight SSO-A mission on Dec 3, 2018.
The booster was also the first SpaceX booster from all three of their pads, which included LC-39A, SLC-40, and SLC-4E. In total, the booster launched 64 cubesats and two satellites. 
The goal of the In-Flight Abort test was to test the launch abort system, which is designed to push the capsule (with crew) away from a failing rocket. The test was the last major test for SpaceX before NASA will allow them to launch Doug Hurley and Bob Behnkin on DM-2 in the second quarter of this year for NASA's Commercial Crew Program. The latest report is that DM-2 will occur in May.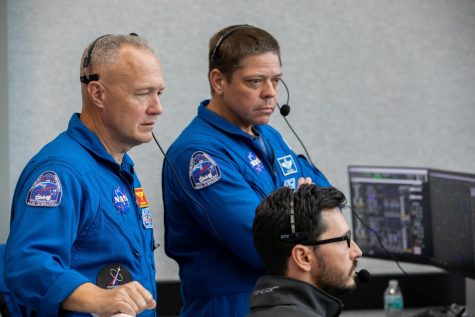 NASA is exploring the idea of extending the DM-2 mission past the two week stay that is currently planned, this is due to the reduced number of American crew members on the International Space Station. After the departure of Soyuz MS-15 with Oleg Skripochka, Jessica Meir and Andrew Morgan, NASA Astronaut Chris Cassidy will be the sole US astronaut on the ISS for Expedition 63 along with his Soyuz MS-16 mission colleagues Nikolay Tikhonov and Andrei Babkin.