A Winning Streak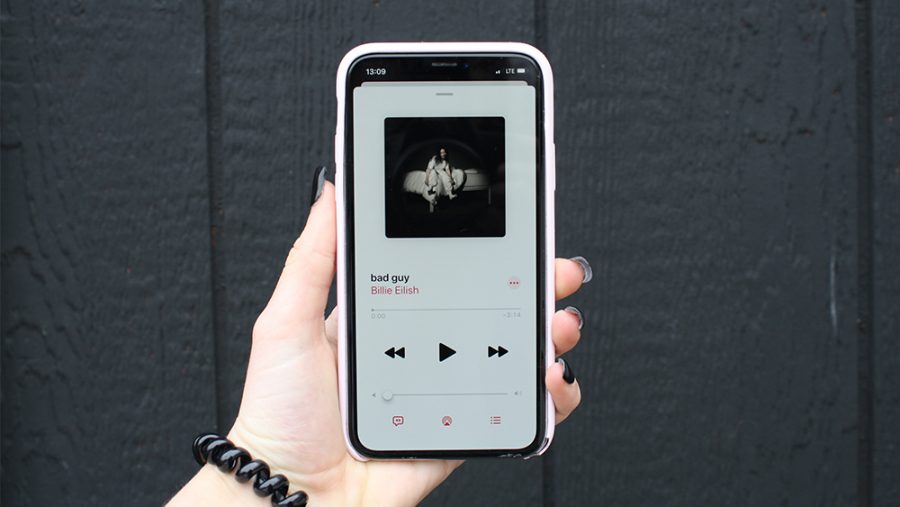 18 year old singer Billie Eilish is the first and youngest woman to sweep the 'Big Four' Grammys in one night.
On January 26, singer Billie Eilish made history at the 62nd annual Grammy Awards in Los Angeles. The talented 18 year old became the second artist in Grammy History, and the first woman, to take home all of the 'Big Four' awards. The only other artist to do this was Christopher Cross, who took home the awards in 1981. 
   The 'Big Four' awards are Best New Artist, Album, Record, and Song of the Year. Eilish won Album of the year for her album titled "When We All Fall Asleep," which was released in 2019, when Eilish was just 17. The album features 14 songs, with the most popular ones being 'you should see me in a crown,' 'when the party;s over,' 'bury a friend,' and 'bad guy.' Eilish's hit 'bad guy' took home Record and Song of the year. On top of Best New Artist, Eilish took home a 5th grammy, when her album 'When We All Fall Asleep' picked up Best Pop Vocal Album. In total, Eilish took home five of the six awards she was nominated for, her brother Finneas O'Connell even taking home two awards himself: Best Engineered Album, Non-Classical and Producer of the year, Non-Classical. According to senior Hayley Eck, it was inspiring to watch someone so young accomplish this. 
   "I was so impressed that she swept the Grammys. It's really cool to see someone so young being so successful," said Eck. 
   On top of her exciting Grammy wins, Eilish announced she would be singing the theme song for the final James Bond film, 'No Time to Die.' The film is scheduled to be released on April 3, and it is predicted that Eilish will release her song about a month prior to the movie release date. Eilish announced at the Oscars in an interview that the song has already been written. The singer will be the youngest person to sing the iconic movie theme song, following in the footsteps of talented singers like Adele and Sam Smith. Many fans, including senior Nafisaah Shabazz, are excited for the upcoming release. 
   "I'm so proud of her success and how far she's come at such a young age, with all her talent, I know her new song will be great to cover and have on repeat," said Shabazz.