Best Movies And Television Shows About Politics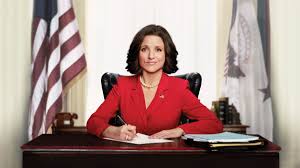 With the 2020 election looming, here are 10 movies and television shows to distract you from reality. 
House of Cards
   Netflix's first bid into the world of politics worked out pretty well for them as this drama headed by Kevin Spacey and Robin Wright garnered critical acclaim and award show success during its five year tenure. This show follows a maniacal congressman as he tries to exact revenge on the politicians who have betrayed him. It won't necessarily restore your faith in government, but it is very intelligent and entertaining. 
In the Loop
   Political satires are less common than they should be, and Armando Iannnuci's dark comedy about the decision to invade Iraq is one of the best. This oscar nominated, fast paced, film features Iannucci's trademark writing style, laced with insults and obscenities, for hilarious effect. This also won't restore your faith in the government, but it is very funny. 
Charlie Wilson's War
   Mike Nichol's and Aaron Sorkin's drama about the Texas Congressman, Charlie Wilson, who teamed with the CIA to assist rebels during the Soviet invasion of Afghanistan, is a very well executed portrayal of a true story. Tom Hanks, Philip Seymour Hoffman, Julia Roberts, and Amy Adams star in the film that shows how political maneuvering can change the world in unprecedented ways, shaping politics for the decades to come.
All the King's Men
   The 1949 Best Picture Winner is often forgotten, but is a very worthy political drama. The film follows the rise and inevitable fall of a corrupt politician and details how a good man can go bad fast when he gets the taste of power. A Shakespearean character study, sometimes compared to "Citizen Kane", it is a very relevant portrayal of most people's greatest fears of politics.  
Dr. Strangelove of: How I Learned to Stop Worrying and Love the Bomb
   One of Stanley Kubrick's best films is a dark comedy about an insane general that triggers a path to nuclear destruction and the politicians that frantically try to stop it. The 1964 masterpiece boasts Peter Sellers and George C. Scott in the lead roles and has some of the most iconic scenes in film history. Considered to be one of the first political comedy's, this is a necessary film for anyone who likes movies, politics, or the end of the world. 
The Manchurian Candidate 
   The 1962 political thriller follows a former prisoner of war who is brainwashed as an unwitting assassin for an international communist conspiracy. This film is a vivid look at cold war paranoia in the age of political instability and assassination threat. It also stars Frank Sinatra, in his best film performance. 
Mr. Smith goes to Washington
   The enduring story of a man new to the game that isn't afraid to stand up to political corruption is one that has been relevant basically every year since it's release in 1939. Jimmy Stewart churns out his best performance and assists a very smart and important movie that was probably a little ahead of its time.
All the President's Men 
   The ultimate political scandal film was 1976's true story drama about the journalists that uncovered the infamous watergate and effectively ended the public's trust of the government. Dustin Hoffman and Robert Redford shine as the now iconic reporters that broke the story and changed american politics forever.      
Veep
   Perhaps the best political satire ever, Armando Iannuci's most known project is this HBO comedy starring Julia Louis Dreyfuss, as an abrasive Vice President who simply won't stop until she sits in the oval office. The Emmy Award winning show has even more hilarious insults and in its final seasons reflects on the cost of power and the cutthroat world of D.C. politics.
The West Wing
   Aaron Sorkin's seven season political drama dives deep into the lives of staffers in the White House and gives one of the most accurate portrayals of politics and the monotonous grind of government in recent memory, with Martin Sheen as the impressive President Bartlett. Boasting great characters and a number of episodes that are considered some of the best television has ever produced, "The West Wing" is one of the best political shows ever.