Obama Endorses Biden as the Democratic Candidate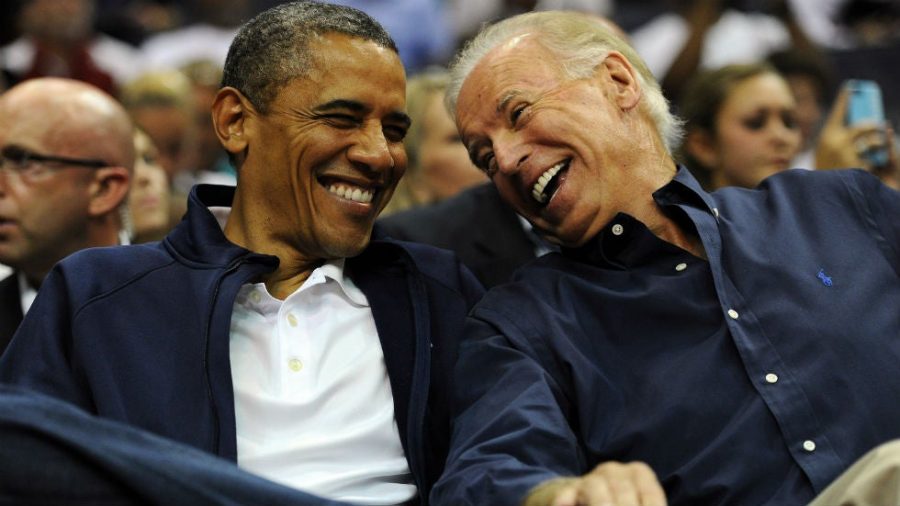 On April 14, 2020 former President, Barack Obama, endorses former Vice President, Joe Biden, as the Democratic Party nominee for the 2020 election.
Former President Obama has remained silent in the fight for the democratic nominee until recently. Senator Bernie Sanders (I) dropped out of the race on April 8, leaving Joe Biden as the only democrat left campaigning for the democratic nominee. 
At the beginning of the race, there were 29 democrats and 4 republicans. The 2020 race for office had a historically large field. Now, there are only two candidates left: Joe Biden and President Donald Trump. 
Obama decided to withhold his endorsement until there was a solid front runner. "Whoever emerges from the primary process, I will work my tail off to make sure they are the next president," said Obama.
Now that Biden is the sole candidate in the democratic fields, former President Obama decided it was time to give Biden his support in the form of a video message. 
In the message he praised Sanders for mobilizing the progressive movement. "There's too much unfinished business for us to just look backwards. We have to look to the future," said Obama.
Sanders ran on a platform of bold climate policies, healthcare for all, and student debt relief. These issues drew the young and progressive towards him. His former running mate, Biden, is having trouble gaining the support of Sanders supporters. 
Obama saw this, and one of the main purposes of the video was to urge democrats to throw all their support behind Biden. "Right now, we need Americans of goodwill to unite in a great awakening against a politics that too often has been characterized by corruption, carelessness, self-dealing, disinformation, ignorance and just plain meanness," said Obama.
In further efforts to unite the party, former running mates, Senators Bernie Sanders and Elizabeth Warren have also endorsed Biden. 
The nominee will be announced at the Democratic National Convention the week of Aug 17.