Life After Quarantine: One Staffers Experience 'Dining In'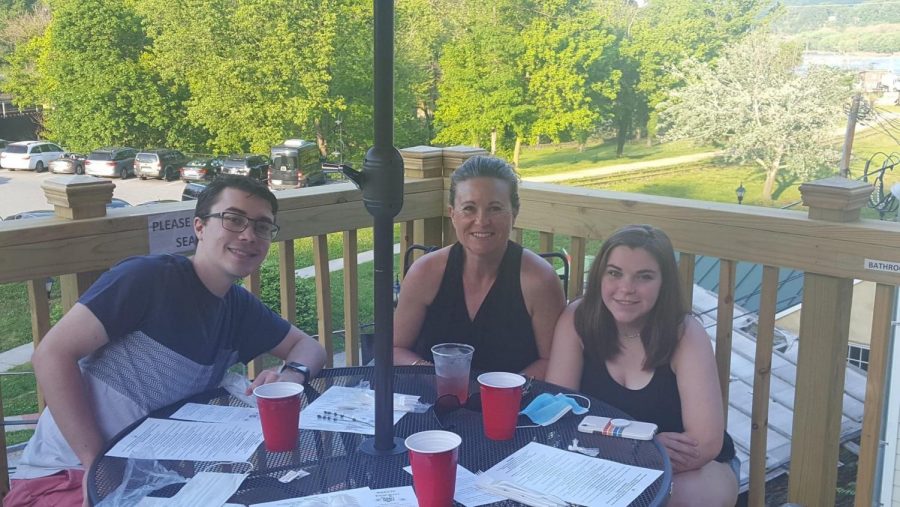 After months of staying indoors, West Virginia has the first restaurant that offers dine-in service in the wake of the COVID-19 pandemic. 
Across the country, states are closed and people are looking for any way possible to get out of their houses. Every restaurants' dine-in options have been closed since the stay-at-home order was introduced. 
On May 4, West Virginia's stay-at-home order was changed to a safer-at-home order. This means that restaurants are now precautionarily able to open up for table service again. One of the first is Harpers Ferry's The Rabbit Hole, an American Restaurant on one of the main streets in historic Harpers Ferry. 
My family and I went to this restaurant over the weekend, and it was not what I was expecting. When we first arrived, there were spots on the sidewalk indicating where to stand in line, like in every other store. There seemed to be a lot of employees, but it still took some time for them to come over and take our order. 
There were signs posted everywhere instructing us to remain seated at all times, and that to use the bathroom in the restaurant, you would need to ask a server for a pass. There were tape markings on the floor showing a specific path to exit the restaurant and find your way to the restroom. 
The menus were paper, and the utensils were disposable. We were not encouraged to speak to the servers unless we were ordering or asking for the bill. When the food came out, it all came out at once to limit the server-to-customer interaction, and it was served in cardboard to-go boxes. The beverages were served in plastic cups.  Everybody around us was wearing a mask, and there was very little interaction between people that didn't arrive together. 
This was just a glimpse into what the world might look like when every state has lifted their stay-at-home orders. It will be interesting to see how this progresses and what more and more non-essential businesses will do.