Is Black Friday Dying out? What Retailers are Doing to Bring Holiday Deals Amidst a Pandemic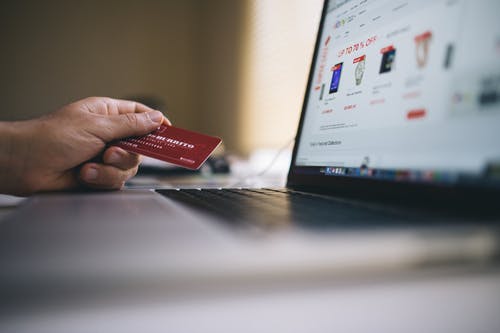 The days of driving by a Best Buy the morning after Thanksgiving and seeing lines curving around the block may be over due to COVID, but what are the long-term effects of this pandemic on retail in general?
Black Friday marks the beginning of the Christmas shopping season, but no doubt things will look different in 2020. Infection and mortality rates are reaching all-time highs, with over 150,000 Coronavirus cases for 24 consecutive days, according to Johns Hopkins University. The U.S. Centers for Disease Control and Prevention urged people not to travel over Thanksgiving during a press briefing last week, which in turn affects in-person shopping for Black Friday.
A poll conducted by Deloitte showed that 57 percent of consumers are anxious about shopping in stores because of the pandemic, with 61 percent saying they are planning on shopping exclusively online for Black Friday deals. Coupled with the alarming numbers of infections, people have every reason to be wary of in-person shopping this year. "Black Friday shopping is different from grocery shopping because groceries usually involve a shopping cart which enables people to keep their distance," said Teresa Bartlett, senior medical officer at the insurance company Sedgwick. It seems that people are taking the advice of professionals and sticking to the Internet to catch the best deals, and retail stores are a step ahead.
Many big-name companies already had the ball rolling in October, with Amazon Prime Day occuring in the second week of October, and Macy's beginning its sales right after Halloween. Walmart is even providing an incentive to strictly shop online, with discounts being available on their website three days before they are in their physical stores. "No firm can afford to be the site of a super spreading event, so they have every reason to try to keep everyone safe", said Steve Horwitz, an economic professor at Ball State University.
For those who want at least some semblance of shopping in a brick-and-mortar store, many retailers are providing more options for store or curbside pick up, or even upping their delivery speeds like providing same-day delivery for online shoppers, as Macy's is doing in their partnership with DoorDash. 
Beyond this year, however, the fate of retail stores remains in the air. The death of the mall was already upon us, and as businesses continue to struggle throughout this pandemic. Some believe that the industry will fundamentally change once again, even after the promise of a vaccine sometime next year.
Kathy Gersh, previously an executive at Nordstrom and chief marketing officer for two online retailers, outlines some of the changes we can expect to see from our favorite stores. She says that more personalized experiences will take place, with employees providing recommendations and expert advice on the products in an effort to stop people from browsing around the store needlessly.
Physical stores may become smaller, and their primary purpose will be to provide expert advice or an experience consumers can not get online, with products being shipped directly to their homes. Store layouts could also become more like a showroom, or a place shoppers can preview inventory before purchasing somewhere else, likely online. Essentially, businesses would start to look more and more like your local IKEA.
For now, it looks like the best deals are all moving online, and many have probably already gotten their holiday shopping done. If you wish to celebrate future holiday seasons, follow the advice from experts to keep you and your loved ones safe. "The deal is not worth risking your health," said Bartlett.