2021 Grammy Nominations Recap: Surprises, Snubs, and Attempts at Political Correctness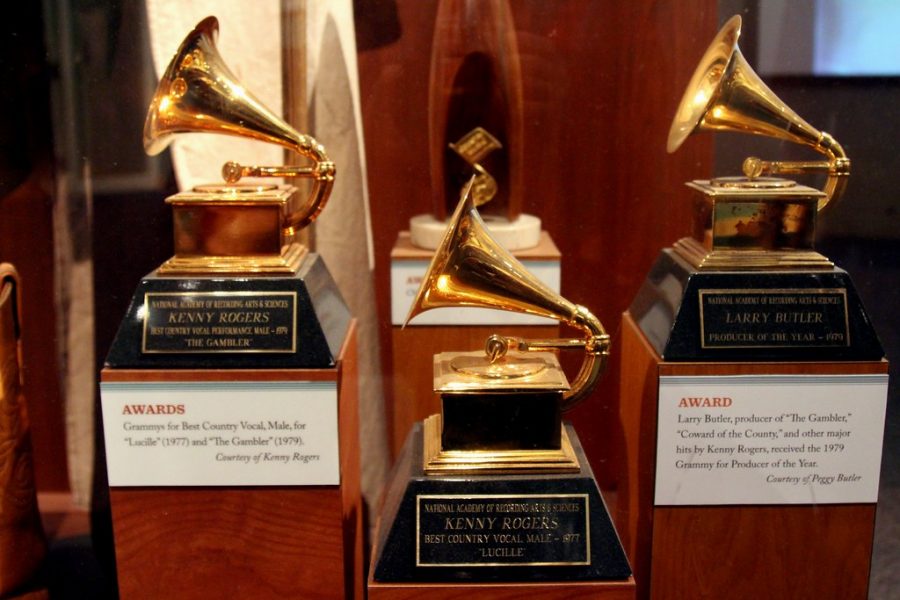 Despite the pandemic, the 2021 Grammy Awards are set to air on CBS on Jan 31. Many of the nominees were the biggest names in the industry, but who was left behind, and are the Grammy's losing their integrity?
The 2021 Grammy nominations were announced live on Nov 24 to a storm of opinions. The nominations were highly anticipated due to the Recording Academy's rocky year, after harsh criticisms over a lack of diversity. The Academy announced that they would increase their voting membership by 2,300 and created a new position, Chief Diversity & Inclusion Officer, to "…evolve with the musical landscape and to ensure that the … nominating process and rules are more transparent and fair," as stated on their website.
Names of categories were also altered in an attempt to be more inclusive, such as "World Music" now being "Global Music" and "Latin Pop Album" to "Best Latin Pop or Urban Album". Their efforts can be met with a "meh", for the "Album of the Year" category was dominated by mostly white artists, besides the group Black Pumas and the multi-racial singer Jhene Aiko. However, newcomers like Megan Thee Stallion and Doja Cat were predictable surprises considering their immense popularity this year: "Savage" and "Say So" are welcomed additions to the "Record Of The Year" category.
Meanwhile, Beyonce finds herself with nine nominations as she continues to hold the title of the most-nominated female artist ever. Her single,"Black Parade", is up for four of those nine, after being released during this summer's Black Lives Matter protests. Billie Eilish picked up two nominations after sweeping this year's grammys, with five wins at only 18. Harry Styles also became the first One Direction member to be nominated for a grammy, three in fact, with "Watermelon Sugar" up for "Best Pop Solo Performance" among his other nominations.
Taylor Swift made it back into the "Album of the Year" category with Folklore, and received five other nominations. Perhaps one of the most celebrated nominations of the night was BTS's "Dynamite" being nominated for "Best Pop Duo/Group Performance", making them the first K-pop group to ever receive a nomination. Since they already swept the American Music Awards and Billboard Music awards, if they win a Grammy "… they will become the first South Korean group to win all three major US music awards…" [BBC].
Arguably the biggest snub was The Weeknd not receiving any nominations, despite his album After Hours being this year's biggest-selling album, and "Blinding Lights" topping US chart history to become the longest-running top 10 hit [BBC]. He's also set to perform at the Super Bowl halftime show next February. On Nov 24, he tweeted "The Grammys remain corrupt. You own me, my fans, and the industry transparency…". 
Justin Bieber also took to Instagram to air out his frustrations at his album Changes being put into the Pop category when he insisted that "[Changes] was and is an R&B album" He went on to say, "I grew up admiring R&B music and wished to make a project that would embody that sound". 
Grammy categories are selected by "A screening committee [which] considers thousands of applications to produce a shortlist, which is whittled down further by a nominations board". This explains why artists like The Weeknd may have been ignored; conflicts could have arisen over which genre After Hours fell into. Other notable snubbed artists were contenders for "Best New Artist" such as Pop Smoke and Rina Sawayama, or posthumous albums released by previously mentioned Pop Smoke, as well as from Juice WRLD and Mac Miller.
The authenticity and bias of the Grammy's has long been questioned, but was brought into the spotlight this year when the former Recording Academy president, Deborah Dugan, claimed that the voting body is "a boy's club" that's "ripe with corruption" [BBC]. Their clear bias against black artists and music has been called out by black musicians for years. No rap album has won album of the year since 2004, despite the modern music scene being heavily influenced by the genre. The rapper Diddy called out the Grammy's in a gala speech earlier this year, saying that "Black music has never been respected by the Grammys… For years we've allowed institutions that have never had our best interests at heart to judge us. And that stops right now".