Four Good Things That Happened in 2020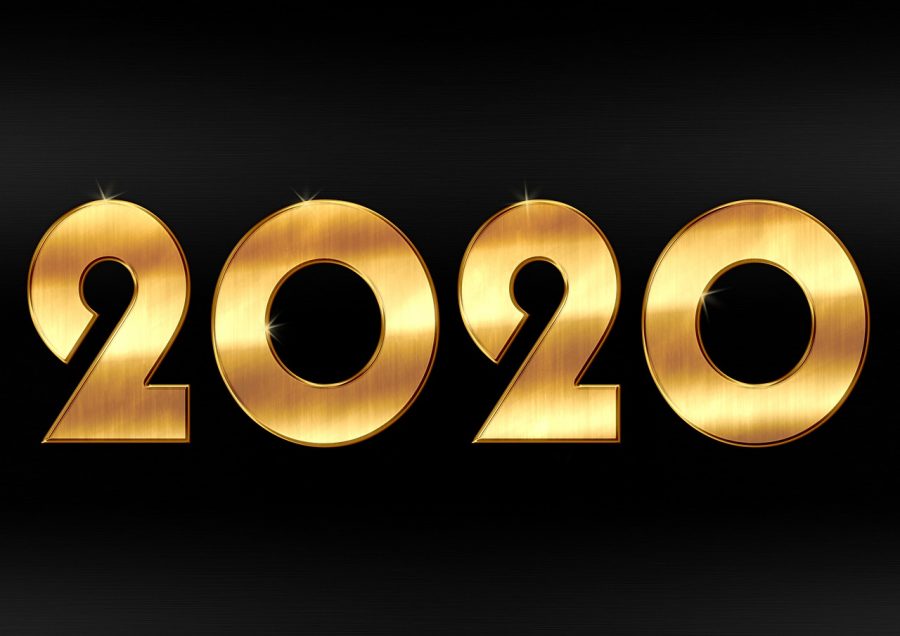 There's not much, but there is some! Despite all the negative events that have happened, here are some joyful moments from this mostly miserable year
1. Less pollution due to less movement:
If there is one positive effect of the lack of human activity during the coronavirus pandemic, it is the fact that our planet was given the rest is so desperately needed, and nature has begun to flourish again.
The decrease in movement has allowed for the key factors contributing to environmental issues to be put on hold. As a result, air quality within some of the world's busiest countries, such as China and the USA, are at some of the highest levels in years. 
Another positive outcome of adapting to life amidst the pandemic is that online grocery sales have gone up 40 percent, resulting in less plastic bag waste, along with decreased food waste as less produce gets wasted in stores.  
While each adjustment to our new way of life has both positive and negative consequences on our environment, it is safe to say that the pandemic has served as a meaningful wake-up call to the detrimental effects our normal way of life has on the planet. 
2. First person to be vaccinated with a covid vaccine:
Margaret Keenan, a 90 year-old grandmother from Warwickshire county, England, became the first person in the world to receive an approved COVID-19 vaccine outside of a clinical trial, on Tuesday, Dec 8. 
Modern medicine has never been as advanced as it is now, especially with the outbreak of the coronavirus. Considering the previous record for the fastest creation of a vaccine was four years, it is a pivotal moment in medical history that in just under one year since the outbreak first began, scientists created an approved vaccine. Not only does this show our society's technological advancements, but the capability humans have when we are all working together towards a common goal. 
Although this disease preys on the elderly or those with pre-existing conditions, the vaccination of Keenan proves that not all hope is lost. It may take time for the rest of the world to feel safe again, but this shows that there is a light at the seemingly endless tunnel that is the pandemic. 
3. Women making history in politics: 
U.S. politics also proved to be an important subject in 2020. From the history-making controversy surrounding the presidential election to the protests, riots, and movements formed in response to the murder of George Floyd, Breonna Taylor, and more unarmed black Americans, a complete shift in American politics was made. 
One of these shifts includes the increase in female officials running for and being elected to public offices. A record number of women, especially women of color, were involved in the 2020 elections. 
For example, Cori Bush, a passionate activist in support of the Black Lives Matter movement, made history as the first black woman to represent the state of Missouri in Congress.  Marilyn Strickland also made headlines for becoming the first African-American member from the Pacific Northwest in Congress, as well as the Washington state Congress after she won her race in Washington's tenth Congressional District. 
At least 140 women will serve in the U.S. Congress in 2021. Of that, at least 50 of these women are people of color.  No matter your personal beliefs, broadening diversity within our government is reason to celebrate.
4. Increase in pets getting adopted & fostered amid pandemic:
In the midst of a time where human beings have been unable to connect socially and are forced to spend most of their time at home, many people around the world have taken the opportunity to add pets to their families. This has resulted in a massive increase in foster animals being adopted: a heartwarming silver lining during these trying times. 
From the middle of March -when the pandemic began its course in other countries- to the end of April- when lockdown restrictions were at their strictest points- the amount of people who submitted applications to the New York City foster care program doubled its usual amount. Other reports state that almost 1,200 shelters recorded a nearly 800 percent increase in fostered animals. 
It's not only the amount of animals finding foster homes that has gone up drastically since the pandemic. Breeders, pet stores, and shelters have reported that the number of pets being adopted or bought has risen dramatically as well. The Society for the Prevention of Cruelty to Animals Los Angeles stated that adoption rates doubled during the Summer, with waitlists even being formed for certain breeds of dogs, as well as puppies.  
Studies have shown time and time again the benefits of having a pet. So, it's no surprise that people turn to pets for comfort and companionship, especially during a period where the prioritization of not only your physical but mental health is crucial for maintaining morale.