Eight Movies You Need to Watch This Spring Season
As we enter our second official round of the pandemic, make the most of your Spring season with the help of the silver screen.
Spring is finally here, and with the pandemic negatively impacting the usual warm weather festivities, most of us are going to have to make-do with simply pretending. If you're sitting at home and feeling bored, I recommend diving into this eclectic curation of films to spike your spring fever (hopefully not THAT fever).
Minari (2021)
This new Oscar-nominated film follows a Korean-American family who settles in rural Arkansas in hopes of fulfilling the American dream. Director Isaac Lee Chung tells the story, loosely based upon his own life, of a struggling immigrant family trying to adjust to the Western lifestyle, and does so beautifully. Highly acclaimed by many critics, Minari is the film to make you laugh, cry, and bask in pure poetic justice.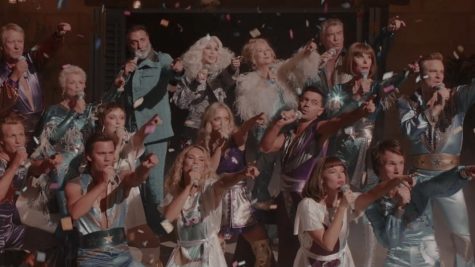 Mamma Mia! (2008)
Meryl Streep, "Dancing Queen", and flash-mob musical numbers. This nostalgic, soul-replenishing, ABBA-inspired musical screams Spring. When you can't really be there, a visual trip to the exotic Greek island of Kalokairi is the recipe for bliss. A fun-filled wedding extravaganza will put you in the right spirit, no questions asked.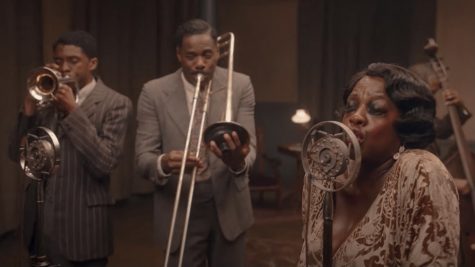 Ma Rainey's Black Bottom (2020)
Set in 1920s Chicago,  blues singer Ma Rainey, portrayed by Viola Davis, and her band come together for a recording session, where tensions soon break out. Based on a true story, Ma Rainey's Black Bottom examines the relationship between black performers and a society dominated by white supremacy, diving into issues of race, art, religion, and the historic exploitation of black artists. This powerful film is thought-provoking, tragic, and comedic all at the same time. Devee Green, a leading character in the film, is brought to life by the late Chadwick Boseman, who absolutely nails his heart-wrenching final performance.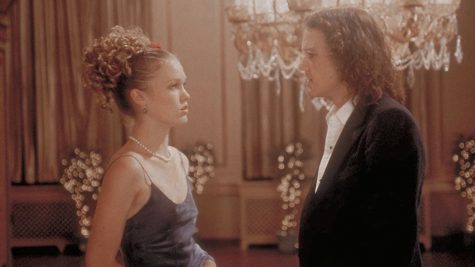 10 Things I Hate About You (1999)
From cheesy musical numbers to angsty teen poetry, this late 90s classic can be revisited anytime, anywhere. A young Joseph Gordon-Levitt is the new kid at Padua High School, and in order to take major-outcast Kat Stratford's dreamy little sister to the school dance, he must find her a date, too. Soccer, prom, and rom-coms are the simply the key to ringing in the spring season, and 10 Things I Hate About You hits all three points effortlessly.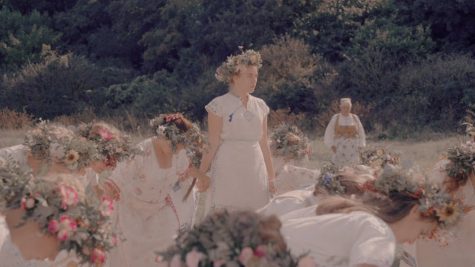 Midsommar (2019)
This next one will make you glad you're staying at home. When a couple travels to Sweden to visit their friend's rural hometown for its renowned midsummer festival, they quickly find themselves entrapped in the rituals of a bizarre pagan cult. If you're not one for exceedingly disturbing, gory, and flower-filled cult fanatics, I'd skip out on this nightmarish journey of a movie. It's definitely not your average Easter egg-hunt, but Midsommar still hits the mark as an outstanding blurry horror trip.
The Perks of Being a Wallflower (2012)
A well-executed book-to-movie adaptation, The Perks of Being a Wallflower touches on mental illness, the teenage experience, and sexuality. Watching this will make you want to fly through a tunnel like Emma Watson herself. It's a classic rendition of the sad-teenager-finds-cool-friends-and-then-has-an-identity-crisis trope. Who could want anything else?
La La Land (2016)
Nothing says springtime like tap-dancing Ryan Gosling. This Academy-Award winning movie stars two aspiring Hollywood-bound artists that find each other in the midst of the busy Los Angeles streets. It is everything a musical is supposed to be and more. Also, remember that time it was mistakenly announced as the winner of Best Picture at the Oscars? Awkward.
The Falcon and the Winter Soldier (2021)
This one isn't a movie. I lied. However, it is definitely worth your time. This six-part series on Disney+ premiered on March 19, and is rolling out with a new episode every Friday. We follow Sam Wilson (Falcon) and Bucky Barnes (Winter Soldier) in the events that follow the grand showdown of Avengers: Endgame, and introduce a new threat. So far, new and longtime fans have been loving this new addition to the Marvel Cinematic Universe.
all photos courtesy of creative commons