Saturday Night Live Cast Members Express Disapproval over Elon Musk Hosting Gig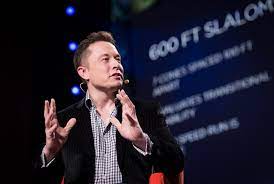 Aidy Bryant and other stars of the critically acclaimed nightly show speak out against the future celebrity host
"Saturday Night Live" announced on April 24 that Tesla and SpaceX CEO, Elon Musk, will be spearheading the Emmy award winning show on May 8. Alongside Musical guest, Miley Cyrus, Musk will be the first non-actor and non-athlete to host the show since Donald Trump in 2015 [The New York Post]. SNL's choice to follow through with the program is certainly a questionable one, with cast and audience members alike expressing their disapproval over the billionaire CEO's appearance. 
"Let's find out just how live 'Saturday Night Live' really is," said Musk in a response to the show's twitter announcement. Musk followed up with the tweet, "The Dogefather– SNL May 8," alluding to the satire bitcoin adversary he is currently promoting [Forbes]. 
The South African business tycoon, whose net worth is listed as approximately 172.6 billion dollars, is no stranger to controversy. From lawsuits arguing that he 'stole' Tesla from the company's cofounder, Martin Eberhaud, to naming his youngest son X Æ A-12, Musk has raised more than a few eyebrows during his decades in the media's spotlight. 
Recently, Musk's response to the COVID-19 pandemic has ensued massive backlash, as he outwardly questioned the severity of the virus altogether. "Something extremely bogus is going on," said Musk in a tweet on Nov 12, expressing skepticism over the positive COVID-19 test result he had recently received. When a twitter user questioned if testing errors were the cause of a spike in cases in the country, Musk replied: "If it's happening to me, it's happening to others."
With such a contentious history, it's no surprise that members of the show are disapproving of his appearance on the 8th. In lieu of the announcement, cast member Aidy Bryant republished a quote from Vermont's Senator, Bernie Sanders, stating: "The 50 wealthiest people in America today own more wealth than the bottom half of our people." The twitter post was one of the many subtle criticisms towards Musk, indicating that not all cast members were on board with the company's decision, as told by CNBC. 
"[The] only CEO I wanna do a sketch with is Cher-E Oteri," wrote SNL writer Andrew Dismukes in a tweet referenced by The New York Post. Oteri is a famed actress and comedian, who was a regular on "SNL" from 1995 to 2000. 
Public response to "Saturday Night Live's" announcement hasn't been overtly positive either. "I hope there is a skit about dismissing a worldwide pandemic multiple times and criticizing public health measures to try and mitigate deaths just so he can restart car production," wrote David Chartier under the company's twitter announcement.
Neither Miley Cyrus nor "Saturday Night Live" have released a statement regarding the negative response to the program. Little is known about what the episode will entail, and the public can only wait and see as to what the writers have in store. "Choosing Musk defies [SNL's] goal of highlighting talent; instead, he appears to have been picked just to inspire debate. He inevitably will, because he already has," wrote The Atlantic.