2021 Graduation Checklist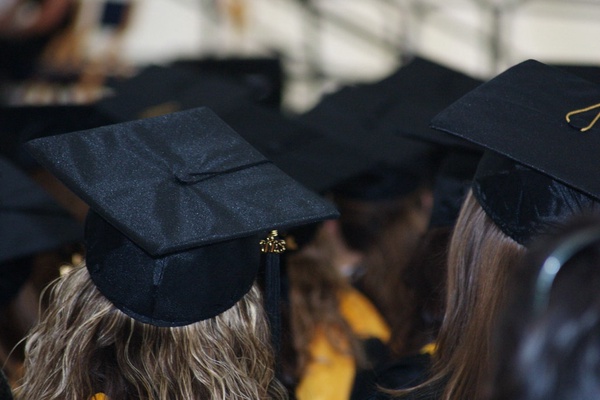 Graduation is three weeks away. Here is everything you need to know and complete before the ceremony on June 9.
Attend Cap and Gown Pickup
Cap and Gown pickup will take place on Monday, May 17, and Monday, May 24, between 9:00 a.m. to 3:00 p.m. Senior dues must be paid before picking up your cap and gown. Additionally, Senior Spring shirts will be handed out for free and PTSO yard signs will be distributed on both days. You must have pre-ordered and paid for a yard sign, but there will be some available for same day purchase on a first-come-first-serve basis. Please communicate with your club sponsors for pickup of any honor chords you received, as it is not guaranteed all chords will be handed out on these days. 
Pay all Financial Deficiencies to the School 
Any financial debts to the school, including lost library books and textbook fees, are required to be paid in full before graduation tickets are distributed. Any student with outstanding debts to the school should have been contacted, as well as received information on how to make payments to the school. 
Turn in School-Issued Chromebook on June 2 and 3
Chromebook drop-off times for seniors will be held on June 2 and 3 from 10:00 a.m. to 3:00 p.m. It is advised that seniors get their chromebooks in as soon as possible during these times, and not wait until the last minute to turn them in. If chromebooks are not turned in by June 3, it will count as a payment deficiency to the school and you will not receive your graduation tickets or parking pass. 
Fill Out the Senior Survey
All students should have received an email from their counselor regarding a 2021 graduation survey. All seniors must complete the survey by Friday, May 21. The survey is short, and asks you about your official post-highschool plans and any scholarships you received this year. Your response will be used to send a final transcript to your future college, and transcripts cannot be sent without this survey being completed. 
Download your Immunization records from StudentVue
All 2021 graduates will need to download their vaccination and immunization records from Studentvue or Parentvue by June 29. If you plan on attending college in the fall, it is imperative to send these records to your future institution. Even if your future plans don't include attending college, having a record of your immunizations will be helpful in the future. After the June deadline, you will need to order a copy of your records from https://loudounva.scriborder.com/. 
Attend Mandatory Graduation Practice on June 3 at 3:00 p.m.
All seniors must attend the graduation practice at school on June 3. Students will meet at the Main Gym at 3:00 p.m., where each student will receive five graduation ceremony tickets and one parking pass. 
Have any Graduation Cap Decorations Approved by Mr. LeHew by June 3
If you plan on decorating your graduation cap for the ceremony, you must bring your finished cap and design to graduation practice, and have your design approved by senior class sponsor, Mr.LeHew. If your design is not approved at that time, you are not permitted to wear the same decorations on graduation night. 
Email School Secretary, Ms. Dillistin, for any Special Graduation Accommodations
If special seating or parking pass accommodations are required for your family on graduation night, make sure to email [email protected] to ensure all needs are taken care of before the ceremony takes place. 
Arrive at School by 5:00 p.m. on Graduation Night
All seniors must report to the Main Gym by 5:00 in the evening to ensure they are on time for the event. It is advised that you eat before the ceremony, as it will be a long night. Do not bring purses, hats, or anything that you will have to leave in the school, as you will not be able to reenter the building after the ceremony. Students should either walk to school or be dropped off, since there is only one parking pass for their entire group.
Gates Will Open to Families at 6:00 p.m., and the Ceremony Will begin at 7:00 p.m.
Main parking will be at Potomac Falls, and overflow parking will be located at River Bend Middle School and Algonkian Elementary School. There will be shuttles running families to and from the overflow parking lots. Guests will be seated in pods of five in the stadium and on the field, and pods will be socially distanced from one another. The ceremony will begin promptly at 7:00 p.m.