The Rise and Fall of The Ellen Show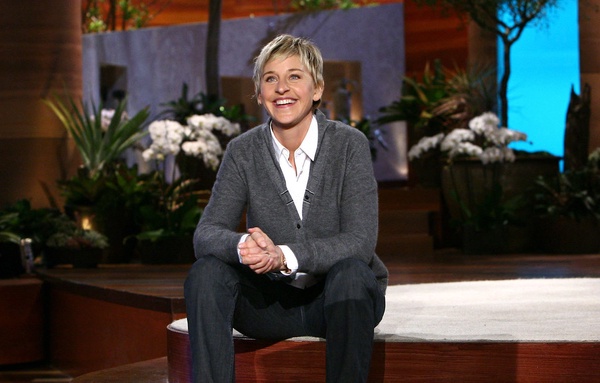 Ellen DeGeneres announced the end to her daily talk show, citing it as something that she had been planning for years. But, the once beloved show came under fire in the past year for a toxic workplace and mistreatment of its guests.
After 19 seasons, "The Ellen DeGeneres Show" is set to end, as announced by DeGeneres herself on May 12. She said that "As great as this show is, and as fun as it is, it's just not a challenge anymore" [Hollywood Reporter]. This was a long time coming, as she said that her initial plan was to stop after season 16, but she instead signed a three-year contract that would end in 2022 with the 19th season. 
The show began airing in September 2003, but DeGeneres started her television career in 1986 as a comedian on "The Tonight Show Starring Johnny Carson". She started her own sitcom called "Ellen" in 1994, and made television history by coming out as gay on a 1997 episode. This was during a time where the LGTBQ community was associated with the HIV/AIDs pandemic and the "don't ask, don't tell" law was in effect, so backlash on her coming out was to be expected. "Obviously, that's why a lot of people don't come out, because there's a very loud and clear message … that a lot of people don't understand [being gay], and because they don't understand it, they fear, and because they fear it, they hate it. But I had no idea the amount of hate. I had no idea that there would be death threats or a bomb scare. It was a really scary time," she said to Page Six in 2017.
Although DeGeneres opened the doors to more LGBTQ-centered television such as "Will & Grace" in 1998, her sitcom was cancelled the following year due to her coming out [Page Six]. After a few years of cancelled shows and a falling career, she rose to fame once again with the airing of "The Ellen DeGeneres Show" and her role voicing Dory in the Pixar movie "Finding Nemo".  People tuned in to her family-friendly comedy where her slogan was "be kind".
Her show solidified itself in pop culture after numerous comedic interviews with A-list celebrities and viral Internet personalities, but some interactions were red flags of the allegations to come in 2020. In a 2008 appearance, singer Mariah Carey was pressured into revealing her pregnancy prematurely after DeGeneres continuously offered her champagne. She ended up having a miscarriage, and said, "I was extremely uncomfortable with that moment… I wasn't ready to tell anyone because I had had a miscarriage…"  [Vulture]. 
DeGeneres has had other awkward experiences with celebrities before, such as when actress Dakota Johnson clarified that she had invited DeGeneres to her birthday party after the host insisted that she was not invited. "Actually, no, that's not the truth Ellen," said Johnson in response to DeGeneres, a phrase that many online have come to celebrate as her "destroying" DeGeneres [Insider]. Johnson even had DeGenerers' producers back her up. 
Another inappropriate instance involved the K-pop group BTS, where DeGeneres asked the boys if they had ever "hooked up" with fans. They did not understand at first, but she pushed the translator to explain what "hooked up" means, to which they said they had not. When they went back on the show a year later in 2018, she asked them once again if any of them were dating. Leader RM said "Ellen, thanks to you, every Korean knows what the word 'hook up' means now" [Cheat Sheet]. In Korean culture, idols dating is a touchy subject that is not normally talked about, something that many citied when criticizing DeGeneres for her choice of questions.
The floodgates opened wider after comedian Kevin T. Porter started a Twitter thread in March 2020 asking for people's stories of DeGeneres being mean, to which twitter users responded with numerous accounts of her being rude and disrespectful. A Buzzfeed News report in July 2020 brought more serious allegations as a black woman said she experienced racist comments and microaggressions. One instance included a staff member telling her, "I'm sorry, I only know the names of the white people who work here" [Buzzfeed News]. Three senior producers were also accused of sexual harassment and subsequently fired after an internal investigation [BBC News].
Another former employee said they took medical leave for a month after a suicide attempt only to find their position was going to be eliminated after they returned. Others cite similar experiences of sudden job termination, and DeGeneres's former bodyguard called her treatment of others "demeaning" [Buzzfeed News]. 
DeGeneres sent an email to staff about the allegations, apologizing and saying that "people who work with me and for me are speaking on my behalf and misrepresenting who I am, and that has to stop" [BBC News]. Executive producers of the show also issued a statement saying that they are taking the allegation "very seriously" and are "committed to being better" [New York Post].
A former employee said, "I think it is a lot of smoke and mirrors when it comes to the show's brand. They pull on people's heartstrings; they do know that's going to get likes and what people are going to go for, which is a positive message. But that's not always reality" [Buzzfeed News].