Kyrie Irving Will Not Play for For Brooklyn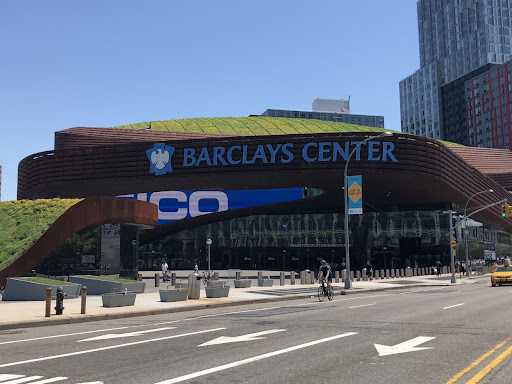 Nets' point guard will not be able to play games for Brooklyn due to unvaccinated status
The NBA Season has begun, and the Brooklyn Nets are among the teams that are favored to win the NBA Championship in 2022. However, there is one problem; All-Star point guard Kyrie Irving will not be on the court. Due to New York City's vaccine mandates, Irving is not allowed to play in Brooklyn while he does not have proof of at least one COVID-19 vaccine shot. 
Sean Marks, the general manager of the Brooklyn Nets, said that Irving will not play or practice at all with the team until he is vaccinated and eligible to play all games for the team. Although  Irving is able to play away games in cities that do not have vaccine mandates, the team elected to move forward without Irving until he is there for the long haul. In an online statement released by Marks, he wrote that "Kyrie has made a personal choice… Currently, the choice restricts his ability to be a full-time member of the team, and we will not permit any member of our team to participate with part-time availability."
According to NBC Sports, New York City's vaccine mandate prevents people from entering a gym, large indoor restaurant, or major indoor events without presenting a proof of vaccination. This includes sporting events, which mean unvaccinated NBA players cannot play in arenas located in New York City. 
Irving defended his decision not to get vaccinated on his Instagram account, reaffirming his decision to stay unvaccinated. "Nobody's going to hijack my voice. Nobody's going to take the power away from me that I have for speaking on these things." He stated his concern for people who lost their job due to vaccine mandates. "Pay attention to what's going on in the real world, people are losing their jobs to these mandates, people are having to make choices with their own lives." Irving then stated he does not intend to walk away from basketball, saying "Don't believe that I am retiring. Don't believe I am going to give up this game for a vaccine mandate or staying unvaccinated. Don't believe any of that."
In a similar situation on the west coast, the Golden State Warriors, located in San Francisco, also play in a city with a mandate where unvaccinated players cannot play in arenas. The Warriors faced potentially losing their starting forward Andrew Wiggins for home games due to his vaccination status. Wiggins later got the Johnson & Johnson one-shot COVID vaccine, making him eligible for home games. 
NBA Commissioner Adam Silver was asked about the potential of losing Kyrie Irving and how the NBA sees vaccine mandates.
Silver  stated that "since it is New York City and not the NBA with the vaccine mandate, it is not something the league can do much about…This is between Kyrie and New York City right now. This is not a league issue." Silver also stated that he encourages all remaining unvaccinated players to get vaccinated. "It's not mandatory in the league, but I think it would have been best for everyone if every player were vaccinated."
In their first game of the season, the Nets seemed to miss Irving's talents in a 103-127 blowout loss to the defending NBA Champion Milwaukee Bucks. Brooklyn shot 44.0% from the field in their first game, which Irving could have helped with his 2020-2021 field goal percentage at 50.6%. The Nets had a poor performance at the free throw line, hitting only 13 of 23 foul shots, which, if fouled, Irving could have helped with his 88.1% career free-throw percentage, according to basketball-reference.com. 
The Nets also had a disappointing third game, losing to the Charlotte Hornets at home, 111-95. Brooklyn had a poor 4th Quarter performance, scoring only 17 points in the final quarter. Brooklyn shot only 9-35 from past the three-point arc, which could have been improved by Kyrie Irving's 40.2% 3-point percentage in 2021. 
In a postgame press conference, former MVP forward Kevin Durant stated the Nets need to figure out how to win without Irving. "While we're playing in a game, I'm not going to sit there and say… 'damn, we don't have enough.' No, we're not going to be thinking about that during the game. We definitely want Kyrie Irving out here on the floor… but it's not happening right now."
As long as Kyrie Irving remains unvaccinated, and as long as the mandate is in effect, Irving will not be able to step on the court for the Brooklyn Nets.