The Roar's Picks for Best Movie of 2021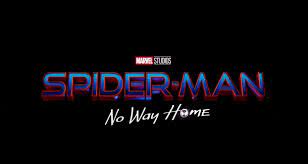 The Roar Staff picks their favorite movie of 2021.
The past two years have been very different throughout the world, and the way people watch movies were affected dramatically by the pandemic. Instead of large groups of people heading to the movie theater to watch a new movie, people had to stay home and stream the movies online. Even then, some movies managed to be released in theaters, some making very little money, and others breaking box-office records. Although the way people viewed movies is very different, a lot of films were released this past year that many enjoyed. 
At Potomac Falls, members of The Roar voted for the best movie of the past year, each asked to select which movie they thought was the best of 2021. With the votes being received, The Roar was able to decide on its pick for best movie of last year. 
The movie that received the most votes was Spider-Man: No Way Home, directed by Jon Watts. Not a surprise, as the film made $572.9 million in the United States according to Box Office Mojo, making it by far the highest-grossing movie of the year, with Shang-Chi and the Legend of the Ten Rings, the second highest grossing movie in the United States, making $224.5 million. 
The third installment of this Spider-Man trilogy, starring Tom Holland as Peter Parker, features a strong supporting cast, including Zendaya, Alfred Molina, Benedict Cumberbatch, Jamie Foxx, and Willem Dafoe. It has also received overwhelmingly positive reviews from critics, with a 93% score on Rotten Tomatoes, and an 8.8 score on IMDB. 
Other movies that were voted were Dune, directed by Denis Villeneuve, Black Widow, directed by Cate Shortland, No Time to Die, directed by Cary Joji Fukunaga, and House of Gucci, directed by Ridley Scott.