What Happened to Fair at the Falls?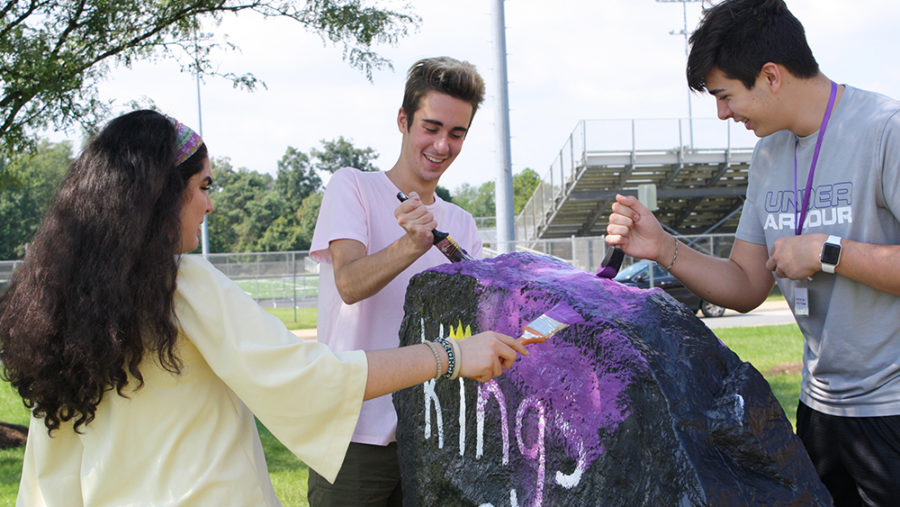 SCA replaces long standing tradition of Fair at the Falls with the panther tailgate before the homecoming game
For many years, Fair at the Falls has been a much-loved tradition carried out before the homecoming game on Oct. 5. This year, Fair at the Falls will be replaced with a panther tailgate, from 5:00 p.m. to 6:45 p.m, located in the front of Potomac Falls.
"There's going to be tables set up just like before, but instead of games for little kids he clubs are going to be displaying what their club is," said SCA member, senior Paolo Orosa.
Headed by the Student Council Association (SCA), the new tailgate will look similar to the old one. It will be centered around various club booths offering different activities like bake sales and games. There will also be food trucks, inflatables, and music to enjoy before the big game. The main change is that tailgate will be more geared towards high school students, unlike previous years.
"The new tailgate will be a good opportunity for clubs to try to fundraise for their issues," said SCA member senior Sarah Hamilton.
One reason Fair at the Falls was changed, according to SCA, is because this year homecoming will fall on Oct. 6, which is much earlier than previous years. Because the beginning of the year is busy, there were issues communicating with the feeder schools, the lower level schools that feed into Potomac Falls, which made planning for Fair at the Falls difficult. This change allows SCA to focus and adequately plan for the tailgate in the short time allotted.
"I'm happy with the change since planning both with little time was stressing us out quite a bit. There's a lot of planning that is not seen with the events SCA produces," said Hamilton.
According to sophomore Abigail Bates, the new tailgate appealing more to high schoolers is a good idea. Although many students were saddened by the change to Fair at the Falls, they are excited for the new tailgate.
"I will attend the new tailgate because it is a good way to support your school, plus it will act as a fundraiser to help all clubs," said junior Heeran Karim.